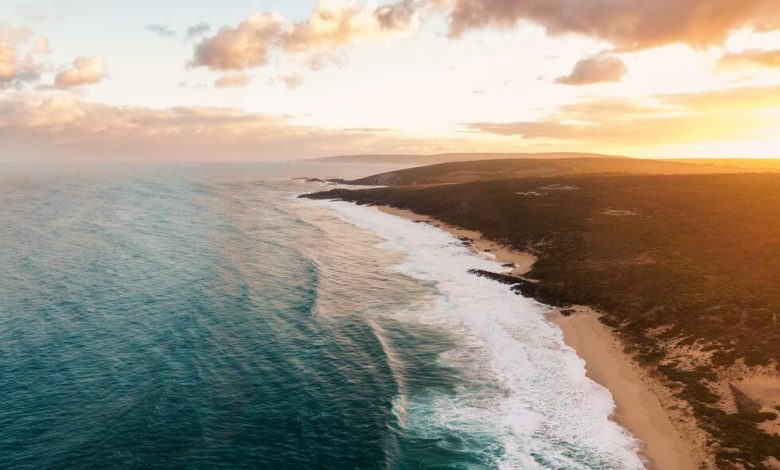 News
WA tourism industry devastated by lockdowns
Restrictions are causing major losses for tourism and hospitality venues in Western Australia.
The West Australian tourism industry is in dire straits, facing its worst challenges since the pandemic began. 
With travellers from Australia's biggest cities locked down and shut out, WA tourism providers are navigating major losses, with business activity down by 62 percent across the industry. This is the worst result since April 2020, and hopes for relief have been dashed. 
Evan Hall, CEO of the Tourism Council of WA, said that the WA tourism industry needed government support to maintain business operations ahead of interstate and international tourism recovery. 
"Tourism businesses across WA are facing a cash flow crisis, as the collapse of the interstate market has resulted in mass cancellations and a downturn in forward bookings. Businesses face reducing staff, assets and capacity, and 31 percent of businesses report they will run out of cash in six months and risk closure."
Mr Hall called on state and federal leaders to act in support of WA tourism businesses before it is too late. He implored the state government to waive or reduce fees for tourism businesses as a means of reducing financial strain.
While WA residents are not currently in lockdown, local businesses are feeling the effects of border closures and restrictions in the eastern states, with intrastate travel unable to fill the gaps left by reductions in interstate arrivals. WA's borders are currently closed to New South Wales, Victoria, Queensland and South Australia following COVID-19 outbreaks.
"But our focus has always been on keeping this state safe, and that means that people can move freely throughout the state," said WA Tourism Minister David Templeman, who acknowledged the financial pressure on the industry.
According to the latest National Visitor Survey, the WA tourism industry declined by more than $4.3 billion between March 2020 and March 2021. Now, without JobKeeper and other support packages, the crisis is at a peak. 
"The impact of the current downturn has affected all sectors of the tourism industry, but it is most keenly felt by Perth tours, attractions and events, which report a 60 percent reduction in business activity," Mr Hall said.
In February, Mr Hall said that lockdowns and restrictions had cost WA tourism businesses an average of $39,000 each, small businesses and sole traders losing an average of $6,700 each. With many more restrictions and border closures now enacted, those losses are set to rise further. 
Still, WA border restrictions remain as COVID-19 outbreaks continue to take hold in other states. Premier Mark McGowan said that restrictions could tighten further to protect WA's 21-percent-vaccinated population. 
"The reality is we're trying to avoid COVID coming into Western Australia, so therefore, we have borders to the east, we have international borders, and it's far better to be in our position than the position NSW is in."
For now, it seems that WA tourism businesses will continue to weather the effects of lockdowns, but it is hoped that governments will step in to provide the support tourism and accommodation providers need to recover pandemic-related losses. 
Other articles: