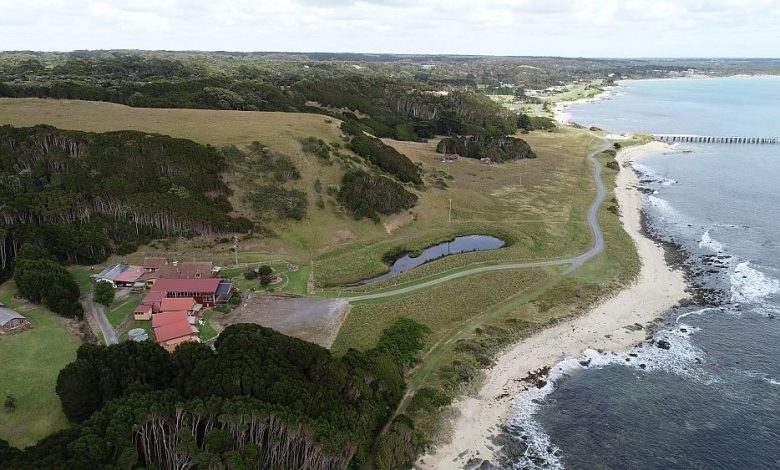 AccomProperties News
News In Brief
King Island property promises ocean paradise
This incredible location boasts two world-class golf courses and some of the best food produced in Australia
Sublime ocean views, a majestic rural backdrop, and an accommodation business with a 100-seat restaurant surrounded by the peace and quiet of an island paradise.
That's the Rocky Glen Retreat at Naracoopa on magnificent King Island. The property offers a new owner enormous potential in a location that now boasts the attractions of two world-class golf courses and some of the best food produced in Australia.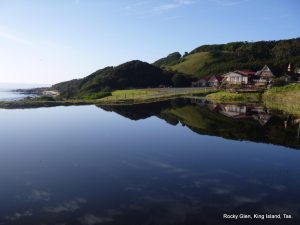 King Island sits in the middle of Bass Strait between Victoria and Tasmania's north-west coast. With some of Australia's most beautiful beaches, its new golf courses, Ocean Dunes and Cape Wickham, are ranked among the best in the country.
The Rocky Glen Retreat, situated on Lovers Lane at Naracoopa is priced at $1.5m and includes 30 hectares of wonderful countryside alongside a kilometre of ocean frontage.
"You will never find another property like this, it is totally awe-inspiring," says Launceston-based Paul Scott, from the Business Brokers Network.
"It showcases nature at its best, combining a rural setting with an ocean vista.
"I've been in real estate for 40-odd years, and I just fell in love with the place as soon as I saw it."
"The main house is in a protected glen overlooking the ocean with steep cliffs rising behind it and a beautiful freshwater brook that runs beside the house all year round."
"It really is a slice of paradise."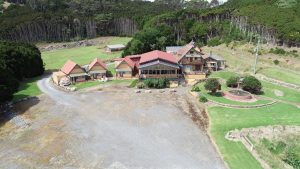 Mr Scott said the property came with three chalets overlooking the ocean and there was enormous potential to further develop the property.
"Back in the 1950s, about 25 Dutch families came out from war-torn Holland and settled on King Island," Mr Scott said. "A Dutch family bought this property and added European woodwork and touches including a turret to the existing house."
"They also built a restaurant with seating for 100 so they could capitalise on the many visitors to the island."
"It has male and female toilets and a commercial kitchen, current food and liquor licenses, as well as solar panels."
"The food from King Island is world-renowned with amazing cheese, incredible seafood and steaks that melt in your mouth. The rich soil will grow any sort of vegetables, and the property comes complete with a hot house and garden."
Mr Scott said as well as distinctive European features and views, the main residence had four bedrooms and two lounge rooms, one with a mezzanine floor.
"The property also has lovely pastures, huge stands of tea trees, plenty of dams and running water," he said.
"It would suit someone who just wants to open a restaurant for two or three days a week, and then relax on a beautiful property the rest of the time. It offers a great rural lifestyle; a place where you could run some cattle, grow your own produce, or have poultry in the chook house. You can even catch your dinner from the nearby jetty."
"If someone has been dreaming of getting away from the day-to-day drudgery, and to have a life and business in a quiet, beautiful part of the world with bush and beach all around, this has to be a prime opportunity to do so."
King Island has forged a reputation for a range of produce that is prized by the world's top chefs. Succulent beef, rich gourmet cheese and crayfish plucked from the Island's crystal-clear waters are just three of the delicacies that visitors enjoy.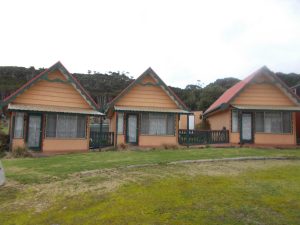 Flights from Melbourne to King Island take just 40 minutes and there are also regular flights from Launceston and Burnie.
The island is home to about 2000 people. It was first visited by Europeans in the late 1700s and named after Philip Gidley King, then the Colonial Governor of New South Wales.
Sealers established temporary settlements on the island in the early 1800s.
As well as gourmet foods, King Island has the Dolphin mine, one of the largest tungsten reserves in Australia. It is located on the southeast side of the island.
These days King Island golf is also turning out to be a goldmine for the local tourism economy, with Cape Wickham and Ocean Dunes ranked among the best courses in Australia, if not the world.
Find the business listing details HERE.
Find more Management Rights For Sale HERE.
Find the latest Accom Properties news HERE