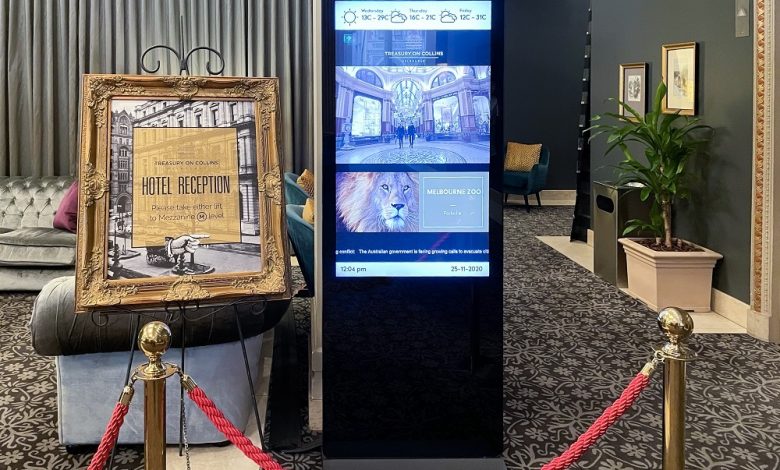 News
Digital age a sign of the times
A modern touch for visitors and a cost-effective way to enhance the guest experience.
Just like inspiring pieces of artwork, more and more hotels and resorts are using digital high-resolution signage to create an atmosphere of tranquillity and beauty in the lobbies of their properties.
Many are employing large-screen televisions to display images that put their guests into a restful state even before they enter their rooms. And digital signage also has the added benefit that it can convey information in simple terms at the hotel reception or lobby, or at other areas where guests congregate. It's an extra arm of a property's hospitality, and an effective tool for guest management.
Digital signage for hotels creates a modern touch for visitors and is a cost-effective way to enhance the guest experience. Blended with wall art, the digital screens can present a mix of informative and captivating content to guests.
The latest in hotel technology can be a perfect way to create a positive and lasting impression on guests, who may be weary after a long journey. It can then help management interact with guests throughout their stay.
Studies show that for instant effect, visual messages are much more productive than written texts, and easily changeable digital visuals can influence guest's behaviour with eye-catching content.
For hotels this can include the latest offers at the property, such as loyalty programs, discounts, restaurant deals, spa treatments, room upgrades and tours.
Users can update digital signs as frequently as they want, with most of the necessary software offering user-friendly features that require nothing more than the tapping of a few buttons on a keyboard. This can be especially useful at a property offering guests special promotions that change day to day.
The first 10 minutes of the guest experience are usually the most crucial to create a strong impression on guests and to build a lasting relationship. Digital signage can easily provide a warm welcome by name as guests arrive at reception. It can also display to new guests the positive reviews from previous customers taken from social media platforms.
Hotel lobbies are also perfect for digital signage to display announcements and information such as weather forecasts, maps of the hotel and surrounding areas, including shops and ATMs. Digital signage can also be used to show the open hours for local tourist spots, as well as flight times and bus, and train services.
Another important feature of digital signage is that these decorative, ever-changing electronic billboards can also be used to display mouth-watering menus and promote specials of the day for hotel restaurants. This signage is especially effective when used in lifts. The addition of a QR code can even allow guests to order menu items on their smartphones.
Using scenic videos or playlists are an effective entertainment option to create a relaxing atmosphere while guests are waiting in lobbies. Displaying glorious sunsets or stunning vistas, or just happy faces, is an easy way for a hotel to promote brand recognition with a captive audience.
Images of flowing rivers and sublime waterfalls outside a hotel spa is a sure-fire way to increase bookings.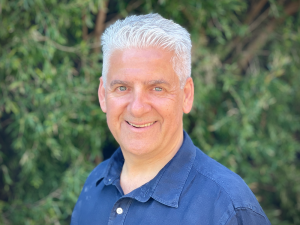 Industry supplier, Darren Rogers, Managing Director of Just Digital Signage, agreed that hotel guests typically form an opinion of a hotel within 10 minutes of arrival.
He told us: "The use of digital signage displays throughout a hotel helps create an extraordinary first impression, with guests perceiving a hotel to be modern and luxurious. The value and power of digital signage benefits guests and hospitality providers alike, making it a hit for hotels, restaurants, resorts, and other hospitality businesses.
He advised: "When looking for a digital signage solution, it is common to prioritise hardware with software a second thought. This is the wrong way to look for the perfect digital signage system.
"Although hardware is an important aspect of the project, the longevity and flexibility of your system will be reliant on easy-to-use software and quality ongoing support. Hotel managers should look for a digital signage solution that allows their facility staff to easily update, schedule and support digital content solution remotely.
"Cloud based digital software solutions are increasingly being integrated across the industry allowing centralised visual messaging displays to engage guests, inform and direct visitors and provide and assist staff. These elements allow simple and efficient management and future upgrades to your system.
"Choose a digital signage system that shows wayfinding information, conferencing facilities and amenities. Displays attractive content that engages, informs, and entertains guests at reception by displaying hotel services and facilities. Make your guests' stay memorable with impressive, media-rich content.
"Display restaurant and service hours, hotel events, local attractions and weather forecasts. You can increase advertising revenue by showing third-party promotions for some of your partners.
"Promote time-sensitive offers or seasonal events to increase engagement and boost sales. Display these on screens in high-traffic areas. Transform the way your restaurant displays its menu, a digital menu board will deliver crisp, clear images that make your dishes truly mouth-watering."
Most important Darren said: "Look for a digital signage partner who has experience providing digital signage within the industry. Experienced digital signage experts will be able to provide the ideal hardware for your application, along with the ideal software and support you require. This will ensure your digital signage solution gives you that real 'wow' factor when installed and it will keep impressing you long past the date of installation."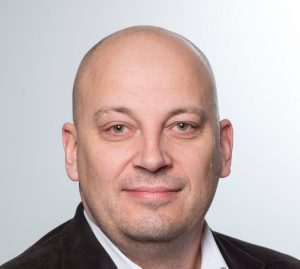 Industry supplier, Travis Anderson, VP Hospitality, CI Group offered his opinion on what managers should look for when choosing the perfect digital signage system.
He told us: "The ideal system should be easy to manage and update, and preferably able to auto refresh the information it displays due to network connection and the way it has been set-up.
"It should be so easy to operate that the display capability can be used to achieve numerous objectives, from promoting hotel services to delivering a better guest experience."
Accommodation managers can be more creative and innovative than they realise with digital signage.
He advised: "With the right creative you can make a striking visual impact on a modest budget.
"But even with conventional LCD digital signage monitors there is plenty of scope for creativity in the content. Digital art can engage clients and give them something to look at in between the on-screen promotion of hotel services and local tourist attractions. Memes, on the other hand, can entertain them with something fresh every day.
"The key to it all is ease of image creation and scheduling."
On tricks for choosing the perfect sign for a specific area of an accommodation.
He said: "Certain areas are best served with display devices that can be powered over the ethernet. This makes cabling more economical and reduces installation costs. Screens in lifts are a good example.
"Screens in areas with a lot of daylight should be high brightness monitors or they will look dull. Digital signage attracts far less attention when it is dull.
"Brightness is your friend!
"If the location for an LED screen is easily accessible, you can afford to go for a cheaper screen because pixel replacement is easier. As a rule, the cheaper the LED screen, the more frequent the need for upkeep."
COVID has changed the AV and display industry as it has forced hotels to take a range of measures to protect and reassure guests.
Travis said: "Although the various protective measures can be taken on their own, providing reassurance makes it necessary to communicate to your guests that those steps have been taken. That's where digital signage comes in.
"You can explain, for example, your use of UV-C lighting to disinfect areas or the air within it. Or perhaps show how effective your air filters/purifiers are at reducing viral load.
"Digital signage is also extremely useful when issuing important COVID instructions."