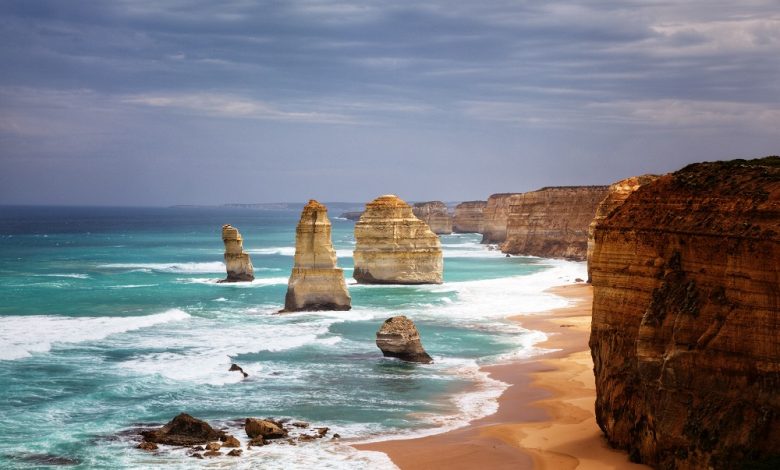 News
In Victoria, kindness is king
Melburnians encouraged to be kind to tourism operators this summer
With 71 per cent of Melburnian travellers planning a trip to regional Victoria in the next four months. Victorians are being encouraged to travel with kindness as part of a new tourism initiative launched by Visit Victoria today.
The 'Travel Kind' initiative – part of the 'Stay close, go further' campaign – aims to remind Victorians to book ahead and be patient when they are visiting the state's world-class wineries, laneway restaurants, coastal villages and charming towns.
Visit Victoria data revealed only 14 percent of travellers book ahead to secure a table at pubs, restaurants and bars and less than a third (31 percent) lock in things to do before they travel.
Visit Victoria CEO, Brendan McClements said he is expecting some areas of Victoria to be booming with visitors when travel resumes.
"Our 'Travel Kind' initiative is about reminding everyone to be kind to our tourism industry operators who have been doing it especially tough over the past 18 months,"
"While some places will be buzzing with people again, it might mean that visitors will have to wait a little longer for their coffee, brunch or dinner to arrive.
"To avoid disappointment, book ahead as much as possible – whether it's for a meal, accommodation, an experience or a tour.
"We're also asking people to hit the road less travelled – go a little further than you normally would or discover a hidden gem – it'll help spread the kindness across the state."
Victoria Tourism Industry Council (VTIC) CEO, Felicia Mariani said that while most people recognised that travel would look a little different in the future, many business owners were still adapting to new ways of working, especially when it comes to operating under capacity and density limits and managing guests' vaccination verification.
"VTIC is thrilled to be supporting 'Travel Kind' initiative because it will help our industry who are gearing up for a bumper summer season," she said.
"Our operators are preparing to reopen within new settings and managing challenging staffing requirements, so we need to do all we can to help them through this transition while they work to ensure visitors have a great experience.
"This new initiative being launched by Visit Victoria is the perfect reminder to visitors and locals alike that we all need to be patient, be tolerant, and above all, be prepared, as travel resumes across our state."
Mike Parker-Brown is a UK-trained and qualified journalist and an award-winning travel communicator with more than 30 years experience.
Since 2002, Mike has worked as a freelance writer and PR consultant providing his services to major organisations in Australia and internationally in the tourism, aviation, hospitality, recruitment and export marketing sectors.