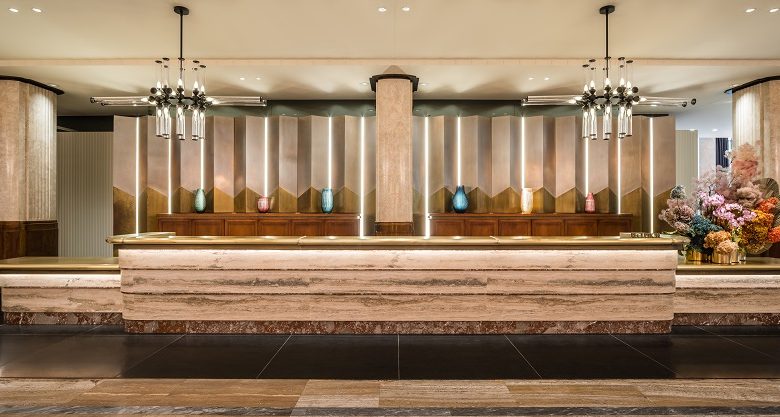 News
Kimpton Margot Sydney set for February opening
Luke Mangan to operate hotel's signature restaurant
Marking the IHG Kimpton Hotel brand's entrée into Australia and adding yet more inventory to the Sydney accommodation scene, the Kimpton Margot Hotel officially opens on February 1, 2022.
Located in the former Sydney Water Board building on Pitt Street in the CBD, the hotel is described as the place where heritage-listed Art Deco architecture meets modern Australian style with the Italian-inspired Scagliola pillared lobby designed to evoke the spirit of the 1930's.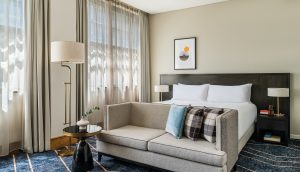 Adding to the theme, close to 600 pieces of art have been spread across the hotel's nine levels installed by Australian artist Tony Twigg.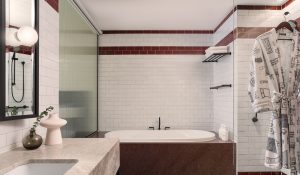 The Kimpton Margot Sydney's 172-room choice includes specialty penthouses and extra-large suites with guest services ranging from business centre services and a fitness centre to a rooftop swimming pool surrounded by a huge terrace, conference and event spaces as well as public spaces and restaurants reflecting the hallmarks of what is described as a future-forward, cosmopolitan establishment.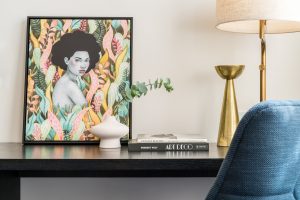 The hotel's signature restaurant, 'Luke's Kitchen', helmed by renowned chef Luke Mangan, is the go-to spot for a la carte breakfasts, casual lunches and dinners. 
'Cellar By Luke' will highlight a unique wine experience, where guests can dine on daily culinary curations surrounded by walls of Australian and International wines.
The hotel also features a 1930's-style The Wilmot Bar.