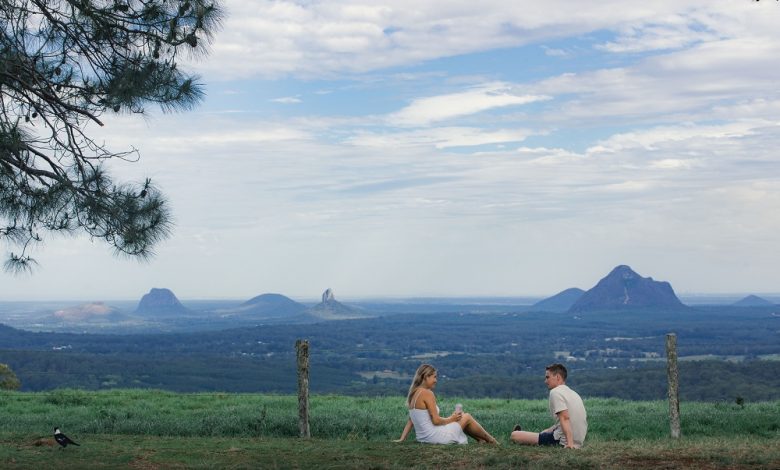 News
Most loved destination campaigns for more visitors
Sunshine Coast targets NSW and VIC with major marketing campaign
Hot on the heels of being named 'the world's most loved destination (see Accom News, January 25, 2022), Queensland's Sunshine Coast has launched a major marketing campaign intended to play a key role in re-establishing the destination's interstate markets.
Aimed squarely at New South Wales and Victorian consumers, the Visit Sunshine Coast (VSC) 'Immerse Yourself, For Real' campaign will showcase the Sunshine Coast's quintessential and immersive experiences in a new interstate destination marketing campaign.
The campaign takes on a new relevance during the pandemic with extensive research highlighting travellers' desires for nature-based experiences – something the Sunshine Coast offers in spades.
Due to run until March 24, the multi-channel promotion due to run until 24 March, will be rolled out through a range of channels include broadcast video on demand, YouTube pre-roll, programmatic display, native tiles and social media targeting.
The campaign will be further complimented by a number of tactical trade promotions to drive bookings to the Sunshine Coast and capitalise on the destination's popularity. This includes with Expedia and the Ignite Travel Group.
VSC CEO, Matt Stoeckel said the new campaign aims to inspire interstate visitors to plan their next holiday on the Sunshine Coast.
"We've used engaging visuals in the campaign to capture the attention of our customers and encourage them to come and immerse themselves on the Sunshine Coast, for real!" he said.
"The creative showcases the breadth and depth of experiences available on the Sunshine Coast, in particular highlighting our natural environment which makes us such an attractive and safe destination to visit.
"With borders reopen, the time is right to re-establish our interstate markets.
Mr Stoeckel said the Sunshine Coast has an undoubted world-class reputation for its premium beach and nature-based environment."Today there is even greater desire for uncrowded beaches, wide-open spaces and a genuine respect for nature, which is reflected in this campaign."
Prior to the pandemic, the Sunshine Coast attracted 1 million overnight visitors from New South Wales and Victoria. (National Visitor Statistics to year end March 2020).