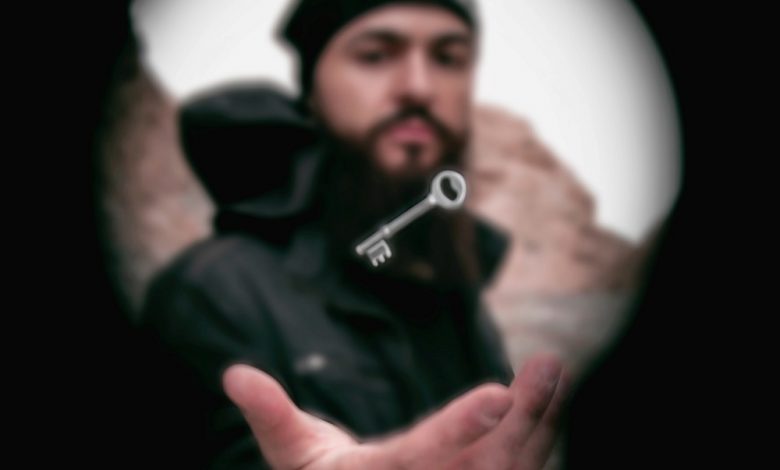 Management
News
A lost key is one of life's most frustrating conundrums
Why keys can be a headache and a costly problem for accommodation managers
Time spent looking for, or replacing a lost key is infuriating, not to mention expensive, especially when you need to replace the lock. For accommodation managers a misplaced key is an even more serious problem, or possibly a security emergency.
Accom News spoke to David Ishak from Australian Security Technology (AST), which has been setting up systems for a range of hotels and accommodation providers since the mid-1990s. He agreed managing keys is an ongoing headache and a costly problem for accommodation managers.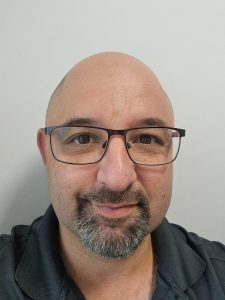 He said: "If you lose a set of keys, you should get the barrels on each of the doors re-cut by your local locksmith to ensure security and privacy laws are met. In many cases, a lost key is foul play by people with the wrong intention. The cost of replacement is one problem but the cost from illegal consequences may be far more serious.
"Some insurance companies will cover the cost of bulk key barrel replacements, but it may not be worth the claim. However, when it happens several times a year, the cost quickly adds up.
"A single key may only cost $10 to cut but a registered and secure key could cost over $100 and there are only a handful of locksmiths that can provide the service. You also need to factor in a turnaround time for key cutting and this can vary between one day and three weeks."
A good electronic key management system reduces the risk of lost and stolen keys and removes all the daily headaches of identifying where keys are, who has them and when they're due back. In addition to dealing with lost keys David says trying to identify which keys open what doors can also be very stressful. To avoid such problems, you should have full control of all your key sets, not only to the guest rooms but also to your office, plantroom, storage, and rooftop areas. To prioritise the safety, security and privacy of both staff and guests, the careful management of keys throughout a property is a vital aspect of an accommodation manager's job.
According to David, it is important to always know where your keys are. He said: "An automated process requires little to no effort.
"A good key management system can provide an audit trail on the movement of key sets. Some provide email and SMS alerts and notifications for missing keys and automated control for those who are permitted access. A more comprehensive system can prevent access to certain keys and to private parts of the property."
Having a well-organised key management system is also a guest pleaser. David explained that "the convenience of providing an after-hours service outside of front desk hours is appreciated by guests".
He said: "Guests are always reassured and impressed by the introduction of a good key management system."
It just makes sense to invest in some form of key management system but, how do you identify what solution you need and how much to invest?
First David suggests you do the following:
Identify what sort of keys you issue to guests. Access/proximity or swipe style card, or physical keys?
What sort of keys are you issuing to your staff and contractors?
How are your keys affixed to each set? Do you have a secure ring to prevent loss?
Do you have duplicates of key sets, do they all need to be in circulation, or can you keep the duplicates stored elsewhere?
How many sets of keys are you issuing to clients, staff and contractors on a daily basis?
Do you have critical infrastructure keys that require certain licensing to access areas and what vetting do you currently have around the issuance of these key sets?
Would it be beneficial to have an automated electronic system that can manage the issuance of keys, or do you have front desk staff that you can reliably count on to perform this for you?
Who is responsible for a missing set of keys and how do you currently prevent this?
Would an audit trail on the movement of keys be important?
Once you have completed the above it should be clearer which management system would best suit your requirements. Although there isn't one product that can do it all when it comes to key management. David advised that it's best to contact a company that specialises in key management for the accommodation sector.
He added: "Once an internal company policy is in place, the simplest key management practices can save thousands of dollars and hours of waste staff time.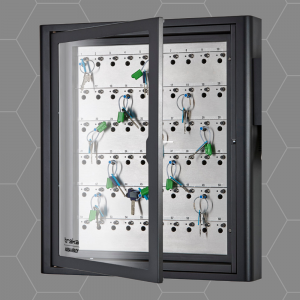 Accom News posed some quick-fire questions to Michael Benikos, Managing Director ASSA ABLOY Global Solutions Australia
How much of a problem are lost keys to accommodation managers?
This depends on what type of keys are used. If they are using traditional metal keys and the lost key was a master key it could mean re-keying the whole site which could cost thousands of dollars.
If the key lost was a card key the cost of the card is only $1 to $2. If the locks are online communicating back to a server, cancelling is only a push of a button. If the locks do not communicate to a central server, the manager would need to go to each lock and swipe a cancel card which takes 1-2 seconds per lock."
When keys are lost what are the implications?
Security of the building during the time it takes to cancel the lost key.
Lost productivity during the time it takes to cancel the key.
What are the challenges of replacing keys in an accommodation property?
With cards it is very simple and there's no need to access the room. With mechanical keys you need to access every room to rekey the lock, which can be difficult if the property is occupied.
 Again, security and inconvenience but this is minimised if the site has a card system in place.
How do effective key management systems work?
Having a system like Traka would ensure all keys are secured in a cabinet and only people allowed to access the cabinet can take the keys. Access to keys in the cabinet can also be restricted.
How do key management systems improve health and safety and streamline workflow?
These systems can track who has accessed the cabinets and if connected online they can alert by email or text if a key has not been returned.
How do key management systems improve guest experiences?
The use of card-based systems allows hotels to issue as many cards as they like to guests rather than metal keys, where only one key may be available.
Also, when it is easy and inexpensive to cancel lost cards, it improves security and is more convenient for guests. If guests lose a metal key, they will be charged, and the locksmith will need to change the barrel in the lock to cancel the lost key.
When an effective key management system is in place what is the impact on the manager, the staff, the workplace, and the guests?
Improved security and convenience. It also gives the manager of the site control of the system, and they can easily cancel or restrict access.