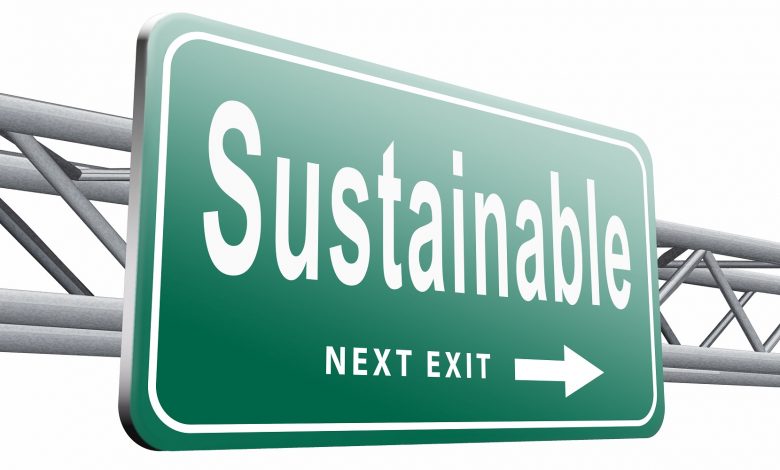 Management
News
News In Brief
Do you have the right mindset for change and opportunity?
Sustainability: "Complete transparency on how your business is behaving ethically is no longer a nice to have, but a need to have"
International borders are reopening, and tourists are back in the air. This is great news for the industry and indeed the global economy, but tourism is not always great news. It can be problematic both socially and environmentally.
What are the problems?
There are many issues. An overuse of local resources, loss of cultural heritage, litter and pollution, greenhouse gas emissions, overcrowding, economic dependence, and exploitation are just some.
What is sustainable tourism?
Defined by the World Tourism Organisation (WTO), sustainable tourism is: "Tourism that takes full account of its current and future economic, social and environmental impacts, addressing the needs of visitors, the industry, the environment and host communities."
Sustainable tourism is ethically and environmentally important, but it should also be an essential consideration for the future success of your business. Why? Because many recent studies show sustainability is a growing trend among consumers. Most tourists want to enjoy a holiday without harming the environment, or the lives of locals, therefore the demand for low-impact' accommodation and tourism options have grown exponentially.
If sustainability has not factored in your business plan until now, make a fresh start because it is the perfect time for a reset.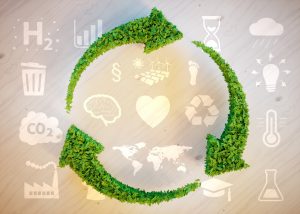 How can you improve your accommodation's sustainable credentials and set an example of best practice?
Attract more locals: When your guests are close to home it reduces emissions. There has been a rise in domestic travellers, due to border closures and limited air travel. Some accommodations, especially in regional and coastal areas, thrived with the arrival of these high spending (but more sustainable) guests. Promote local experiences and attract your 'drive' market.
Implement sustainable and ethical practices: Purchase Australian and ethically made goods, furniture and furnishings where possible. Actively seek to train and employ locals.
Educate yourself and your guests about your local ecosystem, culture and traditions: Team up with local producers for food, drinks and amenities because guests love to 'live like a local'.
Reduce or remove meat from your menu: Be bold like The Ovolo Hotel Group, which recently announced its commitment to an all-vegetarian food menu in all its restaurants.
Ovolo Group CEO, Girish Jhunjhnuwala said: "We believe that the world changes, therefore we continue to evolve, we want to ensure we are doing our bit to help preserve our environment, promote healthy eating and enhance the image of amazing vegetarian and plant-based dining."
Reduce your resource consumption: Guests can easily overuse resources but there are many simple ways to reduce your property's water, energy, and waste consumption. It can be as simple as a warning sign about water use and recycling or an incentive for guests to reuse bath towels.
Future proof the building from the outset: Like the new build Travelodge Hurstville, designed to a 4-star NABERS Hotel Energy Rating and 4 Star Hotel Water rating. It fitted sensors throughout the building to automatically turn the power off in empty rooms, preventing over-consumption. Energy-efficient LED lighting was also used throughout.
Clever refurbishment retrofitting: If it is time to renovate, why not introduce more sustainable measures and practices throughout your building? When this older NSW motel was recently renovated, "The Isla" added solar panels along its entire roof, to generate electricity and heat the pools.
Replace or update your furniture and furnishings with more sustainable choices: From beds to barbeques, outdoor heating to laundry equipment, and guest room amenities to pool covers, make sure you talk to trusted industry suppliers. Get informed and choose the most sustainable solutions for both inside and outside your property.
Use new technologies to improve sustainability. Michael Benikos, Managing Director, ASSA ABLOY Global Solutions Australia, advised: "The concept of 'smart rooms' where a 'hub' has devices such as door locks, air conditioning, televisions, lighting, and voice control connected to it, which activate devices in the room based on occupancy has been around for quite a few years, but 'Internet of Things' (IOT) technology has made it much easier to deploy.
"Sustainability is a global issue and with the race to net zero, hotels can use these systems to reduce energy consumption while also helping the environment and saving them money."
Communication and connectivity: Talking direct to guests using digital technology is now commonplace. The rise in the use of apps, digital signage, digital displays, and digital compendiums means that you have the perfect way to promote your accommodation's sustainable practices and your brand's message to guests. 
The industry has seen monumental change in the past few years and consumer trends are different now. However, with change comes innovation and opportunity.
Cam Northway, the founder of ATYPICAL, wrote in his opinion piece for AccomNews, that "sustainability matters", and it features in the top five trends, shaping the hospitality industry.
"All around the world, consumers are becoming increasingly concerned with environmental issues and sustainability," he said.
"Having complete transparency on how your business is behaving ethically is no longer a nice to have, but a need to have. Examples of this include restaurants promoting their zero-waste philosophy, incorporating vegetarian and vegan options, making use of smart light bulbs and smart heating to save energy, eradicating plastic and using more sustainable materials," he said.
"Operating sustainably is all about having the right mindset from the very beginning, from the architecture, design, and humanity of how you operate, sustainability should be an integral part of the entire process and not something you 'add on'".