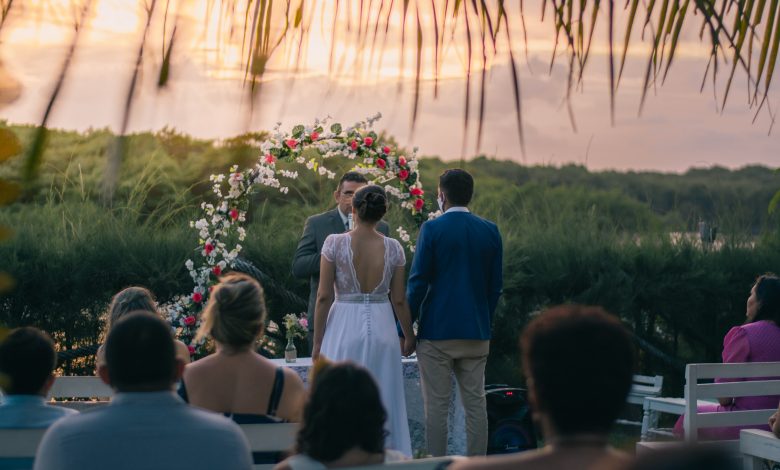 News
News In Brief
Tourism
Parks are perfectly located for exquisite events
Weddings and corporate traffic offer good options for revenue diversification
Australia's caravan and holiday parks occupy some of the most spectacular areas in Australia and they are increasingly luring guests for major events.
Margaret Shannon, a board member from the Caravan Industry Association of Australia, (CIAA) runs the spectacular Tiona Holiday Park, just outside Forster on the NSW mid-north coast, and in 18 months has increased the number of weddings there from 20 to 70 a year.
She is also hard at work driving corporate traffic to the lush setting between Wallis Lake and the Seven Mile Beach.
Ms Shannon says every time Tiona hosts a wedding its 30 cabins are filled. There are often two weddings a weekend and in the past year there was even one weekend with three.
"A lot of holiday parks around Australia are in beautiful settings so it makes sense that they use these amazing locations to their advantage," said Ms Shannon, who with business partner Rob Jeffress have overseen $1.8 million in refurbishments at Tiona to create startling results.
"The hosting of big events is a trend happening at a lot of other parks, too – they are definitely looking at revenue diversification.
"Functions and events have become a significant part of our business. The previous operators didn't see the value of events and they had sold the rights to an event manager for weddings, but we have since bought back the wedding business.
"I know of at least three other parks in our area who are now starting to use event hire companies because they have a large amount of spectacular space. They are starting to put up temporary marquees and are bringing in caterers."
"But we have our own purpose-built events centre, the Palms Pavilion."
Tiona is situated on The Lakes Way at Pacific Palms, a 10-minute drive south of Forster and about 30 kilometres north of Seal Rocks. The accommodation park comprises about eight hectares on a lush property of more than 30 hectares
While the park hosts 70 weddings a year, there are also large gatherings for Christmas parties and family reunions.
"We have taken on a second wedding coordinator because our original wedding coordinator was just being inundated with enquiries," Ms Shannon said.
"That area of the business is now that big, but while the weddings are popular on the weekends, we're hiring an event sales co-ordinator, too, because we want to fill the mid-week space with corporate events.
"We've already stared conversations with Destinations North Coast to look at ways of drawing these big corporate events to our venue.
"We have the facilities and the location to do that."
Ms Shannon said Tiona was a perfect location for retreats and conferences.
Guests could start the day with yoga on the foreshore, with the sun slowly peeking through the trees, while private family events could take place as well-wishers watched the sunset turn the lake shades of red and orange.
"Our Green Cathedral is a unique open-air chapel style venue by the lakeside," she said.
"It's very popular for weddings and we have had a lot of people getting married there and then having the reception and staying on site.