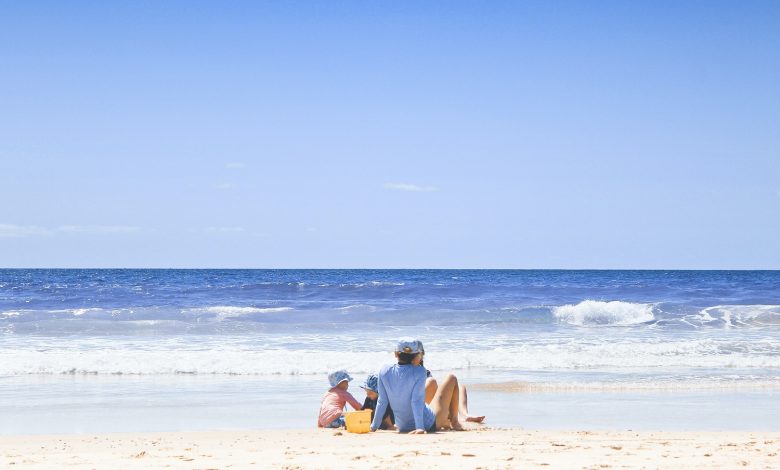 A continuing reluctance among Australian holidaymakers to travel overseas augers well for tourism operators in the Sunshine State this year.
Queensland Tourism Industry Council Chief Executive Daniel Gschwind says that he is confident Queensland operators will experience strong visitor numbers this tourism season.
He said: "Although international borders have reopened, we're continuing to see a reluctance in Australian holidaymakers to venture overseas."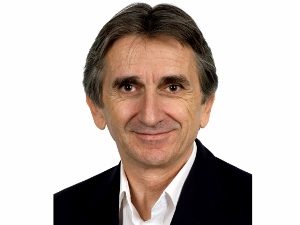 "Overwhelmingly, Australian travellers are choosing to stay closer to home. They are preferring to enjoy destinations and experiences that are on their doorstep or perhaps a little further in neighbouring states. 
"As the glorious Queensland winter weather arrives, it is not only the traditional caravanning retirees making their way north. More and more we're seeing young families and couples enjoying our state for a weekend getaway or holiday. 
"This provides Queensland operators with the perfect opportunity to shine and encourage more visitors to our diverse Sunshine State destinations."
Mr Gschwind leaves the CEO role this month (April) and his successor Brett Fraser takes over as the tourism market makes a strong recovery in Queensland. 
For Q1 2022 the Sunshine Coast was achieving occupancies in both hotels and self-hosted short-stay accommodation in the high 70 percent range, with January over 90 percent. The figures could have been higher, but for the rainstorms affecting visitation in February and early March.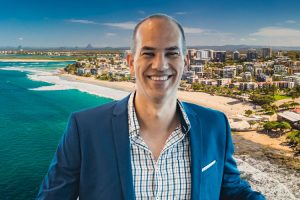 Matt Stoeckel, the CEO of Visit Sunshine Coast, said: "Overall, the Sunshine Coast recovered strongly in Q1 2022, with our strength in the domestic leisure market at the heart of the industry's revival. We were without international visitors – who make up some 11 per cent of our market normally – but that was largely replaced by an increase in intrastate and interstate visitors.
"There was definitely significant 'substitution' happening, with couples and families who may have travelled overseas opting for the Sunshine Coast instead. Rates were at a premium across the upscale sector, and lengths of stay increased.
"We have emphasised the Sunshine Coast's nature, adventure attractions, high-quality restaurants, and wellness, and it is complementing our traditional strengths in the family market.
"The region benefited strongly from a return to full direct services into Sunshine Coast Airport and we are looking forward to increases in frequencies over the next six months, including a resumption of services from Auckland in July."
Mr Stoeckel said an encouraging aspect of the performance had been the steady resumption of meetings and events, culminating in the hosting of the Australian Tourism Awards at the Sunshine Coast Convention Centre in March.
"Once we see a full resumption of business events," he said, "the Sunshine Coast will return to almost pre-Covid levels. We will be able to target this sector even further with the opening of the Holiday Inn Express Hotel and Suites in May in the new Maroochydore city centre."
Dr Jerry Schwartz, Director of Schwartz Family Company, and owner of Hilton Surfers Paradise and Paradise Resort Gold Coast, said that the recovery on the Gold Coast had been even better than anticipated. 
"In the 5-star segment, in Q1 2022, our Hilton Surfers Paradise has tracked ahead of pre-pandemic levels," Dr Jerry Schwartz said, "and April looks outstanding.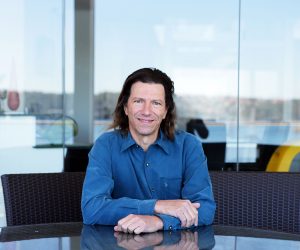 "Guests continue to be predominantly leisure and we are also seeing an increase to the visitor length of stay. We see ongoing strong demand from intra-state travel as well as interstate travellers predominantly from Greater Sydney and broader NSW and Victoria. 
"The one sector that is lagging is the meetings market, which is still taking some time to recover. 
"Leisure is king on the Gold Coast, so it is not surprising that Paradise Resort Gold Coast has been one of the best performing hotels in Queensland for the start of 2022. 
"After relying almost exclusively on the Queensland market for the past 18 months – which at least enabled us to keep most of our workforce – we were ready with a fully renovated resort to rebuild our interstate market, and it has been incredibly rewarding. 
"Since January momentum has been building and with Gold Coast Tourism's "Stay and Play' campaign we have sold over 2000 room nights in four weeks from interstate. It is clear that the Gold Coast name still resonates with Australian travellers, especially families. 
"Traffic to Paradise Resort's website has been the highest experienced since pre-Covid with the geo-source primarily showing maximum growth from Sydney and Melbourne. 
"During March we have exceeded expectations, writing over $2.6 million in new bookings, and April 2022 is now expected to be our busiest April on record with package inclusions being the most popular option, including add-on of internal activities, meals, external theme parks and other local attractions. 
"Currently, our holdings are over 90 percent budgeted occupancy for the first six months of 2022, which reflects the fact that domestic holidays are still dominant in the minds of most Australian families."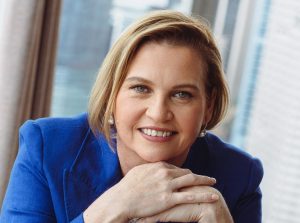 Accor Pacific's new CEO, Sarah Derry, said while COVID-19 continued to create some uncertainty about borders, and a lack of international tourists had suppressed demand, the group's Queensland hotels had ridden out the storm by targeting the drive markets.
The group's properties in the Sunshine State recorded an average of 70 percent occupancy, three per cent more for the same period in 2019 well before the unwelcome arrival of the pandemic.