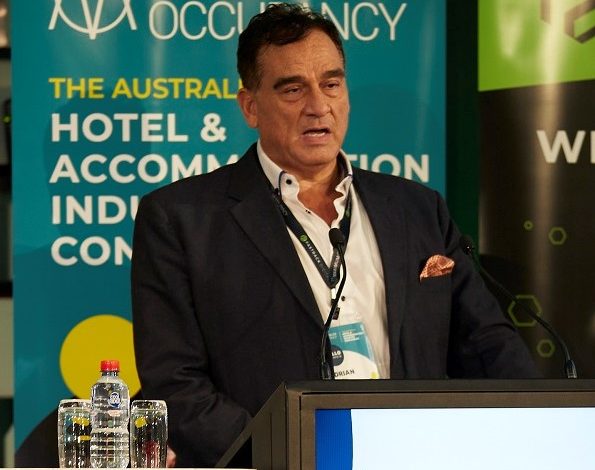 Events
Industry
News
News In Brief
The 2022 Maximum Occupancy Australia conference 
Impressive line-up of industry experts from around the globe presented engaging speeches & panels plus workshops at the Maximum Occupancy Conference
The Maximum Occupancy Australia conference kicked off in Sydney on April 5, almost 300 delegates arrived bright and early at the marvellous Sheraton Grand Sydney, Hyde Park hotel, all looking forward to a day of useful insights, talks and expert panels from an array of exceptional industry leaders from across the globe.
The rain did not stop delegates from returning on April 6 for a full day of interactive workshops and networking.
AccomNews was there as conference MC and organiser, Fastrack CEO, Adrian Caruso warmly welcomed everyone to the event which began with an overview of the accommodation sector's past and present performance and invaluable insights into its future.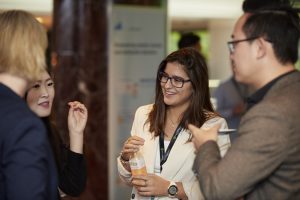 Changes in guests, travellers and staff's pre and post-pandemic behaviour were a main topic of discussion, and so too, the skills crisis that continues to trouble the sector. Recovery was the central theme of the day, and undoubtedly the top priority for all accommodation and hospitality-related businesses.
You could hear a pin drop as delegates soaked in the insights, ideas and solutions from some of the top talents, influencers and leaders of the sector.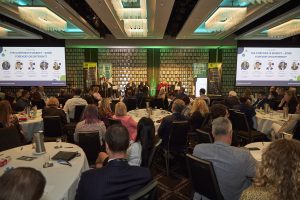 Regarding travel, Matt Cameron-Smith CEO, of Voyages Indigenous Tourism suggested that travellers are now looking for "reconnection".
He said reconnection means "offering guests not what they missed but who they missed".
David Bowen, head of Hotels, Skye Suites said that in a post-COVID accommodation environment, "air is important", making the point that guests want more space, especially more outdoor areas.
He also suggested that guests demand a "more bespoke" offering because domestic travellers are "very discerning". He said if you want to keep Aussie guests at home after international travel re-emerges you must offer cleanliness, confidence and unique experiences.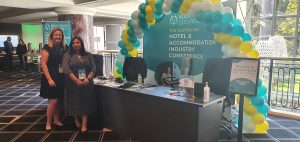 Tass Messinis, managing director – Australia, BCD travel said to remember that employers have a "duty of care" to their employees, meaning that for corporate travel, you must assure those employers that you offer utmost cleanliness and a contactless, digital accommodation experience.
Tass also talked about the loss of talent from the industry, he said now we have a "level playing field" where hospitality businesses must offer a more flexible workplace to attract and retain their talent pool.
Penny Spencer, managing director, Spencer Travel said that good clear communication was now more important than ever. She said that guests need to know what is happening in your hotel or venue, be clear about any changes to your services and clarify local restrictions and rules. 
On day two, a series of interactive industry workshops were well attended.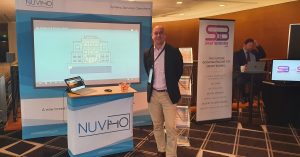 Workshops ranged from the book direct blueprint led by Adrian Caruso himself, to managing staff shortages led by Revinate, and customer purchasing decisions led by Melissa Kalan, Australian Revenue Management Association (ARMA) founder.  And from the importance of photography for your hospitality business led by hotel photographer Mauro Risch, to successfully increasing your bookings led by Jude Bolger and Matthias Dybing, co-founders and directors, Nuvho. 
The day ended with the often praised and ever-popular "ask anything round tables."