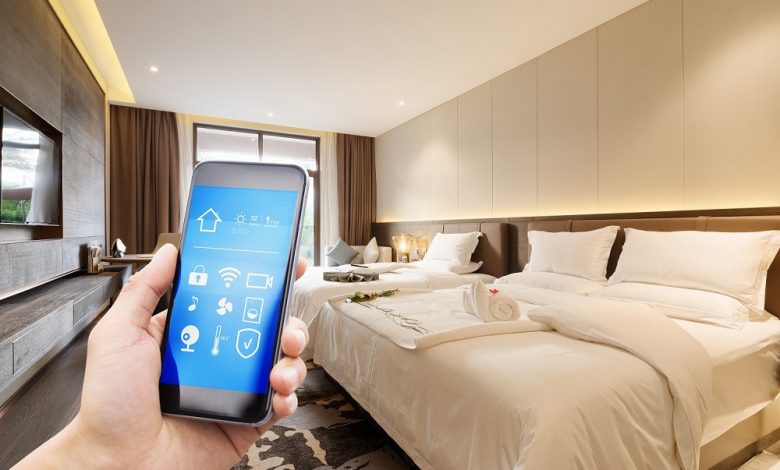 Let's talk beds. No matter how large, small, bespoke, or humble your accommodation business is, if you don't get this particular guest offering just right you might as well erect a 'closed for business' sign.
Why? Because when you get down to basics, the core of your business is to provide 'good sleep'. If you can do that, everything else should be plain sailing – just add in all the finer points of the experience.
If you don't get this right, I liken it to being excited by the sight of a birthday cake, a beautifully iced and elaborately decorated one, only to be gutted when you take a bite and discover the sponge has a soggy bottom! Yes, I have watched far too many episodes of 'The Great British Bake Off'.
But you are not the baker who can 'bin' the cake and produce a new improved version within hours. Once you have invested in a 'bad bed' you can't easily replace it.
To remedy this nightmare, you must invest in good quality beds from the outset, beds that will last for years. But every guest has different preferences and needs, making the choice confusing. How do you decide on the size, mattress type, comfort level, or adjustability of your guest beds?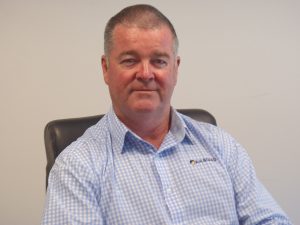 Industry supplier, Peter Deveny, AH Beard, agrees hotels are very conscious of delivering an experience that exceeds the guests' expectations, including the bed. "The best way to do this is to buy the best quality beds that you can afford," he said.
"Look for things like Zoned, Pocket Coil support systems, widely recognised as the superior support system of the bedding industry. High-quality locally made foams provide luxury and longevity, as they are more consistent and better quality than imported foams. Make sure you have a base that is designed to support the mattress and provide a strong, stable foundation.
"Once you have your beds, put a scheduled preventative maintenance program in place that allows for the mattress to be rotated at least once every six months, but ideally more frequently. At the same time, lift the base and check that all the fittings are tight and in good condition. This will ensure that your beds feel great for longer.
"Top your beds with high quality, scrupulously clean linen and don't forget to invest in great pillows. If your budget is restricted, talk with your bedding supplier about your limitations and expectations.
"It's stating the obvious, but hoteliers only buy beds once every six or seven years, whereas suppliers live and breathe them.
So, ask for recommendations, advice, and comparisons, then find out which other properties have the specific model your supplier is recommending and research guest reviews. Again, always buy the highest quality you possibly can.
"Adding adjustable bases to your guest beds is more affordable than ever and this gives the guest the ability to tailor the feel and function of the bed to suit their needs or preferences. We know that guests are looking for a personalised experience, and adjustable bases can certainly fit the brief."
On new developments, Peter told us: "We introduced fabrics a couple of years ago that included treatments to help make the sleeping environment healthier by controlling heat and humidity in the bed. These fabrics help make the bed, and room, healthier and keep the guest cooler and drier when they sleep, they also reduce the amount of perspiration and other biological elements released into the bed. These are becoming more and more in demand from health-conscious hotels."
Responding to the global trend towards sustainability. Peter said: "In 2021, we launched a range that features the world's first fully recyclable Pocket Coil spring and Australia's first fully recyclable mattress.
"There is no foam used in the comfort layers, instead it's filled with natural, sustainable wool, including single farm, sourced merino that is some of the highest quality wool anywhere in the world. The range is the most sustainable bed available but doesn't sacrifice anything in terms of comfort or luxury.
"The COVID pandemic certainly changed the way consumers and hoteliers purchase and one of the outcomes has been a renewed focus on supporting local manufacturers. Australia has some of the most skilled and reliable manufacturers of bedding in the world and we produce products of the highest quality,.
"So the most important question you can ask when you are buying beds is, 'are they Australian made'?"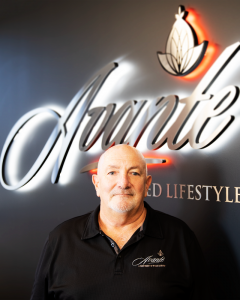 Michael Reddy from Avante Australia understands that commercial mattresses and beds are built to be robust, but they can also be designed with exceptional customer sleeping experience in mind.
He said: "Selecting a premium spring system and adding generous comfort layers with premium fabrics, will ensure an overall quality sleep for guests."
For accommodations on a tight budget, he advised, "use size to your advantage"!
He explained: "A great budget saver is using smaller size bed bases which can be put together to create a king/queen size, when needed. It offers a lot of flexibility for your guest rooms."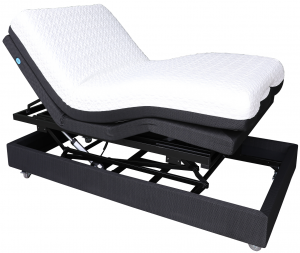 The sector has seen a rise in the number of travellers with a disability, and oftentimes they also travel with a carer. How accessible, flexible and adjustable your guest beds are, not only makes or breaks their sleep experience but can also be detrimental to their health and wellbeing. Furthermore, the rise of older 'cashed up' travellers who also really appreciate an adjustable bed should be noted.
Michael agreed: "Adjustable beds are a fast-growing business, with a focus on elderly users and guests who want the experience and the benefits of sleeping on an adjustable bed. For ultimate comfort and a successful sleep, adjustable bases can conform to a position that's best for the individual's body and wellness over time."
On new developments, he revealed: "We have an exciting accessory for our adjustable bases, new Bluetooth capable models, means guests can conveniently control the bed from their smartphone.
"Our vibration massage also provides relief along with pre-set positions at the touch of a button. Hi-lo functionality makes it easier to get in and out of bed and guests can use pre-set positions, like zero-gravity, television, and lounge to deliver an enjoyable, peaceful sleep.
"We are always innovating, to find new ways to provide quality sleep, quality products and expert service."