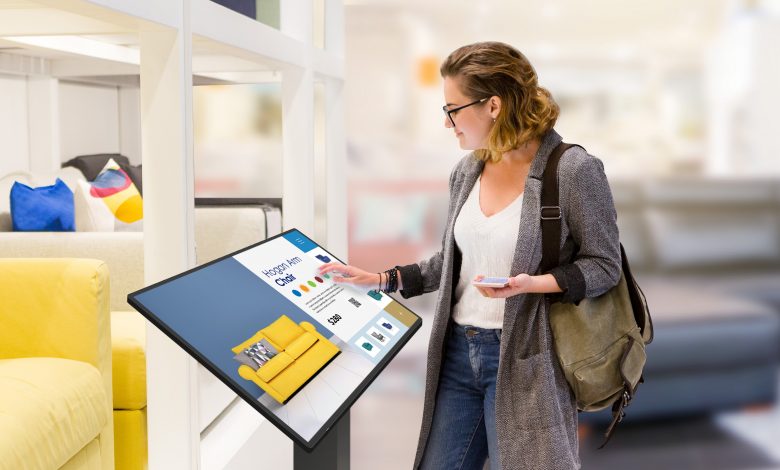 News
News In Brief
Technology
Q&A: Embracing the dynamic development of digital display technology
Post-COVID businesses with smart, interactive, and digital display technologies survived and thrived
It is undeniable that the pandemic has taken a toll on the accommodation industry, but we have also seen growth. The commonality of businesses that thrived was their ability to adapt to change.  
Although around for many years, QR codes and the use of interactive digital technology exponentially exploded into real-life applications due to COVID-19, and it solidified just how much technology improved guest experiences.
Businesses that embraced smart, interactive, and digital display technologies not only survived but thrived.
This begs the questions, how can our sector continue this growth, to employ and accelerate the use of smart, interactive, and immersive digital display technologies into the future? And will this benefit both the brand and guest?
AccomNews sat down with Martin Moelle, Managing Director of BenQ Australia for a Q&A.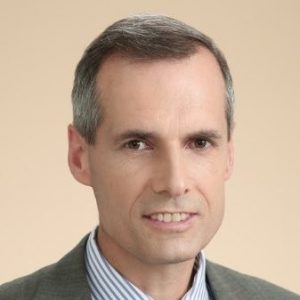 What are the practical applications for display technology in our sector, considering recent events? 
Pre-COVID, display technology has been used in traditional ways like reception signage and greeting panels. Now, to help manage a greater focus on health and safety, we're seeing an increase in digital labour through services like a digital concierge. Facial recognition and temperature control cameras are also being used to move towards touchless and automation.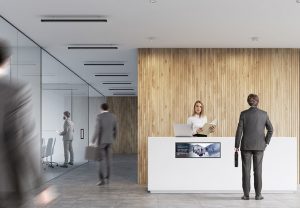 How can our sector continue to embrace this technology? 
There have been many iterations of digital signage and projection technology used over the years in the accommodation industry. Continuing to embrace this technology means identifying the ever-growing value of visual content.
How can the technology best showcase a hotel brand? 
The way we embrace technology and digital trends is a direct reflection of the overall brand. Not just how we display in a purely visual sense. Because everyone has a smartphone in their pocket, expectations are high.
If you increase your level of customer service and unique experience, customers retain a positive perception of the brand. 
How and why does digital display technology impress guests? 
The onboarding of digital signage and supporting technology can be a subconscious marker to guests that the facilities are efficient and generally more streamlined. But having said that, simply being greeted by high-resolution imagery is a great first impression, especially if it's 4K. Colour accuracy is also a big consideration when looking for that wow factor.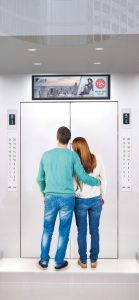 How creative can we go? 
With the implementation of high brightness and slim bezel video wall options, the possibilities are endless. We're also seeing augmented reality as a growing trend transforming spaces.
What about sound? 
An impressive projection or panel display screen for the conference room may be left wanting without the appropriate sound element. Considering a package solution is important to the overall immersive experience. Sound is very important in that respect. 
Tell us about any exciting projects happening in the current display market for this sector? 
There's a hotel in Paris, Hotel Paradiso, that has installed a projector in every single room. Like a personal mini cinema. Again, playing into the ability to provide a fully immersive experience for the customer.  
What are the recent technological advancements and what does the future hold? 
Something the accommodation industry has demanded is an easy way to share content to displays. This means being able to share from anywhere. As a result, many displays now have built-in wireless sharing options. This gives the opportunity to share content on the fly and from multiple devices. Not to mention, with more and more displays being implemented into businesses, solid device management has become a determining factor.  It's all about "smart" in 2022. 
What are your recommendations for use in different environments? 
Some environments necessitate a more hands-on approach. Traditional displays are great for standard visual applications whereas interactive options like touch signage and interactive flat panel can enhance the overall customer experience. For example, an aesthetic and bright display for the reception greeting and an interactive touch option with imbedded systems like Windows and Android for conference and boardroom facilities 
 What would you most like our readers to know? 
Display technology has evolved with a focus on complete solutions. 
Resolution is king. High resolution is industry-standard/expectation. 
When managing a fleet of devices, solid management software is essential. 
Colour accuracy gives content authenticity and depth.