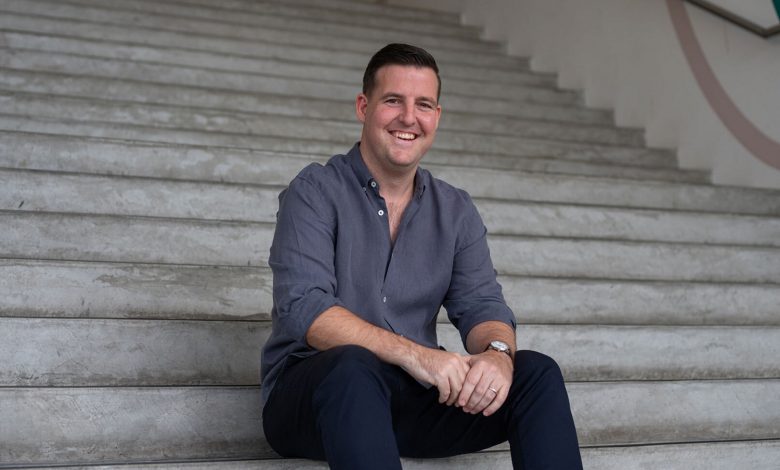 News
News In Brief
Technology
The world of hotel commerce is knocking at the door of Australasian hotels
What does it take for businesses to succeed long-term in this environment? By Bradley Haines
For hoteliers today, one thing is almost universally true: their guests have changed.
Booming e-commerce, which grew by 57 percent in Australia in 2020, and saw over 300,000 New Zealanders shop online for the first time the same year, has created an environment where travellers are expecting a service that's hyper-convenient, personalised and 24/7.
Yet, for hotels, the ongoing need to sell their rooms remains.
In what we've identified as the hotel commerce era, hoteliers not only need to excel at selling their expiring inventory, as they always have. They're also being pushed to operate at the standards being set by the world's leading e-commerce brands, all the while contending with talent shortages, ever-changing health and safety regulations, and rising costs.
In this environment, what it takes for businesses to succeed long-term has shifted and will continue to do so.
What success actually looks like and the barriers to embracing hotel commerce today
The hotels I see thriving in this new era of updated expectations and opportunities are doing a number of the same things well.
At a high level, they are:
Meeting the expectations of guests that know what a great digital experience looks like.
Seizing every opportunity to maximise revenue, by remaining competitive, with insights to make decisions quickly and in an informed way.
Accessing the widest, most relevant choice of direct and indirect channels needed to market and sell to travellers, wherever and whoever they are in the world, especially as international travel reopens.
Seeking to centralise their ops and drive their business all from one place.
And, embracing tech to unlock the above.
There are, however, still many perceived barriers to reaching this evolved state. And by understanding these, we can work better as businesses (and as a collective industry) to ensure more hotels are able to tap into, and feel comfortable operating in, the new hotel commerce era.
The first barrier is decision paralysis
Hotels operating today are being presented with a huge amount of choice when it comes to tech. And, when overwhelmed by choice, the choice we make is often the choice to not choose at all! We need to make it easy for hotels to embrace the right products for them, make the sophisticated simple, and allow for open thinking and decision-making, without making it daunting.
The second is friction
Hotels today want an experience with technology that's sensitive to their needs and is frictionless. However, they're met instead with fragmentation, technology options that often aren't able to work together in harmony, for their business or for their guests. Hoteliers deserve a more frictionless way that celebrates the uniqueness of both their property and their guests.
The third is accessibility
For decades, cutting-edge tech has been accessible only to the big end of town, and it's time that every solution available to groups and chains is available to smaller businesses too.
I have no doubt these barriers will feel very familiar to some readers, and by building awareness of these blockers, we can work to democratise the way hoteliers experience their systems and open every hotel's door to commerce and opportunity.
Best practice in the hotel commerce era
Extending upon the common traits of successful businesses above, a helpful way to make this conversation more real is to evaluate where your business is currently sitting in today's landscape.
On a scale of working with pen and paper and dabbling in some marketing and distribution, to fully embracing the world of online commerce, where does your property currently land?
Ask yourself, is my operation well set up to…
Sell:
Automate and balance your inventory distribution across your direct and indirect booking channels?
Access all the top performing booking channels in your market?
Capture high value travellers via top global distribution systems?
Collect more direct reservations and guest relationships via metasearch channels such as Google Hotel Ads?
Market:
Build and showcase your brand to attract the guests you're looking for?
Earn more direct revenue with commission-free bookings, upsell offers, market specific deals and promotions?
Increase conversions with quick and easy direct booking processes?
Control and strengthen guest relationships with personalised communications?
Manage:
Easily manage your critical business processes and performance, such as distribution, marketing, bookings and payments?
Automate booking and guest information with two-way property management system integrations?
Make fast and informed decisions by using real-time data and insights?
Process payments, refunds, and invoices with secure and convenient payment option?
Grow:
Ensure access to an ecosystem of hotel systems that can adapt to your business needs?
Access innovative apps to drive profit, improve guest experiences, and boost loyalty?
Find local experts in your market to lean on for guidance?
Work with tech partners that can accommodate your hotel at any stage of growth, with resources to help you thrive?
With so many bases to cover, it's easy to understand why control can sometimes feel out of reach, but this really doesn't have to be the case.
These requirements, brought on by today's new set of challenges and guest expectations are extensive, but can be systematically met by getting your tech stack in order and by working with partners that truly understand your business, and the era of hotel commerce we're now in.
As guest expectations evolve, working with partners anticipating future business needs should be the priority of every hotelier.
Bradley Haines is Siteminder's Regional Vice-President Asia-Pacific.