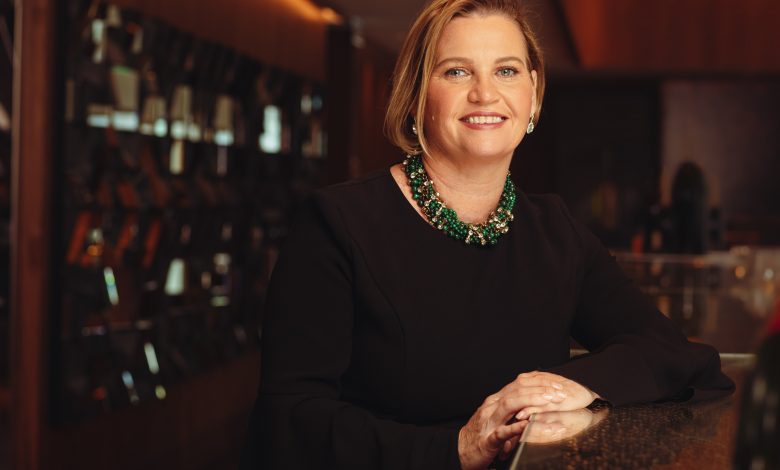 Sarah, thank you for taking time out of your busy schedule to talk to me, and again, congratulations on your recent appointment as Accor Pacific CEO. What kind of year is 2022 shaping up to be for the sector?
It is an exciting time for the tourism industry and what I am most pleased to see are signs of recovery, as people return for events and vacations. Corporate business is making a comeback with increasing numbers of conferences, meetings, and events.
It is great to see our teams grow and get back to doing what they do best, which is working as a team and taking care of our guests. Above all, it has been incredible to get back out into our hotels, to visit our teams, and meet with our owners and community partners.
Accor has a lot of Queensland development plans, what excites you the most?
There are a lot of great hotel brands and investment coming into Queensland, from Mövenpick Brisbane to Mondrian Gold Coast. Queensland will see a lot of key Accor hotel brands entering the state.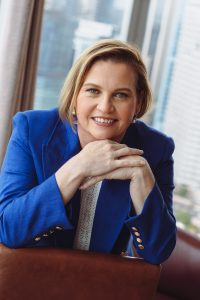 You moved to Queensland as a child, do you still consider Queensland home?
I spent many fantastic years growing up in Queensland and I consider it my first home. I travel back to Townsville at least once a year to see friends and family and to holiday there.
I was born in Sydney and my daughters were born here, so I feel like I have two homes, one in Queensland and one in Sydney. My best childhood memories are always being in the water and enjoying the outdoors.
Tell us about your first foray into hospitality, what attracted you to the industry?
I would say that hospitality chose me, the reason I say that is when I left Queensland and arrived in Sydney, I was offered my first full-time job working in a hotel food and beverage operation and I loved it.
In hospitality I have had so many great opportunities I decided to stay in the industry, eventually I decided that I wanted to focus on people and the difference they can make in business.
Now with over 30 years' experience in the sector, what still excites you?
Hospitality is such an exciting industry because it is constantly evolving and there's always something new and innovative happening. From new brands to new expectations from our customers, to engaging our team members, the landscape is ever-changing.
What are the biggest changes you've seen due to COVID?
One of the biggest changes that has been created by the pandemic is the change in ways of working for our teams. How we approached this has been probably one of the most exhilarating employment developments of the last decade and has also spurred us forward.
Working closely with our teams we developed Work Your Way, an agile and creative solution to increased flexibility, ways of working, personalised benefits, and new ways of hiring.
I am also excited by the rise in lifestyle brands and the reimagination of food and beverage offerings in hotels.
What has been the biggest challenge you've faced in your career?
I think the biggest challenge for many people in our industry has been navigating around the issues created by the pandemic. I was kept motivated by our people, knowing that we needed to do anything we could to support them.
The tourism and accommodation industry in New Zealand is still struggling.
We predicted a slower recovery for New Zealand compared to Australia, because of the capacity of airlines and the international travel restrictions, as New Zealand is more reliant on international visitors than Australia.
The last quarter is looking promising for New Zealand, and we are expecting a strong ski season there. We believe New Zealand will bounce back all around the world when borders open and people immediately make travel plans.
New Zealand has long been one of the most desirable places to visit in the world. So we recently announced two new Mövenpick's in New Zealand, and we are investing in strong marketing campaigns, and we are in investing in ALL- All Live Limitless, our lifestyle loyalty program, which offers incredible experiences for our loyalty guests.
Do you have a message for our readers in New Zealand?
Yes. We are incredibly proud of our teams for the work they did in supporting the government and protecting communities through the MIQ program. Thank you to everyone who worked so hard during this difficult time.
Thank you to our loyal customers that continued to support Accor and their local community over the last two years.
Since 2017, you have led talent and culture strategies at Accor, successfully integrating HEARTIST values into operations. What is the main strategy that you are most proud of?
I believe there has always been a very strong culture and powerful set of values that are at the core of Accor.
Once you understand the purpose and philosophy of a culture (I call it mining for the DNA of the company) you understand the culture and what drives people.
And so, the main strategy was to understand the existing culture, and then we built HEARTIST around that. It was essentially about understanding what was great about the core and why were people so proud of it, and then being able to articulate that.
That's how HEARTIST was born. Put simply, we believe that it's absolutely fine for you to be who you are and be your real authentic true self.
And that's what makes Accor's culture so special.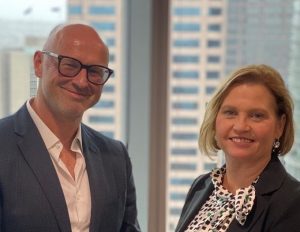 It's clear you are very much a people person and a great communicator, how can you stay so grounded now that you are a busy CEO with so many responsibilities, plus travel?
First of all, our business is about people, whether it's our customers, our team, our community or our partners. So that has to be at the centre of what we do, and it is my number one priority. I want every meeting, every interaction for the person to know I'm 100 percent there in that moment and that's how I approach everything I do.
It is also important to create time in the week to reflect and strategise, I prioritise what is important and concentrate on keeping things simple, clear, and focused on what is going to make the biggest impact.
What are the most important things to get right?
Continuing to look after our people and the challenges facing the skills shortage is essential, I am concerned with making sure we have good strategies around that.
For Accor, investment in the growth of our network is key so that our customers have access to a great choice of properties. We must invest in sustainability for our customers, partners and teams. It's the right thing to do.
I want to put the right technology in place to support our guests and teams. If we have the right technology, our teams will be freed up to spend more time taking care of customers.
What is most important to you in your work?
The most important thing really is developing people. And it's about finding the potential of an individual or a team or an organisation and making sure they reach their potential.
You are looked up to as a role model by many women in our industry, how do you feel about that responsibility?
From the outset, I have understood the importance of taking on the role. Now, more than four months in, when I visit our hotels or restaurants, occasionally a young female executive or frontline team member will walk up to me and they tell me how important it is for them to have me in the role, and I feel the sense of responsibility, and I am extremely grateful for the opportunity.
Do you have anything to say to young people thinking about a career in the industry?
I would say that it's been a great industry for me and I'm very grateful for all the opportunities that have been afforded to me. My advice is to act with boldness, have courage, take every opportunity that comes your way and sometimes don't wait to be asked. Just jump in!
Who inspires you?
I have some incredibly inspiring role models in my family, particularly my mother and grandmother. I recently read former Xerox CEO Ursula Burns' autobiography. What an incredible role model! I was inspired by her story.
What has been the best advice you have been given?
Enjoy every moment and don't hold back.
When you take time away from work what do you like to do?
I love to spend time with my family; my husband and two daughters. We often travel and spend time with friends and family. We also love food and experiences shared together. I enjoy watching netball and I make time for myself, for health and fitness where possible.
What sort of holidays do you like and where do you most like to travel?
Queensland is somewhere I always return to every year to see family and friends. We love international travel, we have enjoyed wonderful breaks in the US, Italy and to Africa, and now we're really excited as a family that we're able to travel again. We are just planning our first trip back to Europe.
When the 'Accor Pacific CEO' stays at a hotel, what impresses most?
Attention to detail is so important. I am particularly impressed if the hotel team come out and greet you as you pull up on the driveway, or if they have been in contact with you before you arrive in the hotel. It's the small things that people do well, not the big gestures.
Finally, what do you like to find in your guest room and what do you always look for?
I love a great selection of pillows! I always like to see local produce or amenities in the hotel room. I think it's really special when the hotel team has clearly put in a lot of thought.
The Winter edition of AccomNews is out now read it here