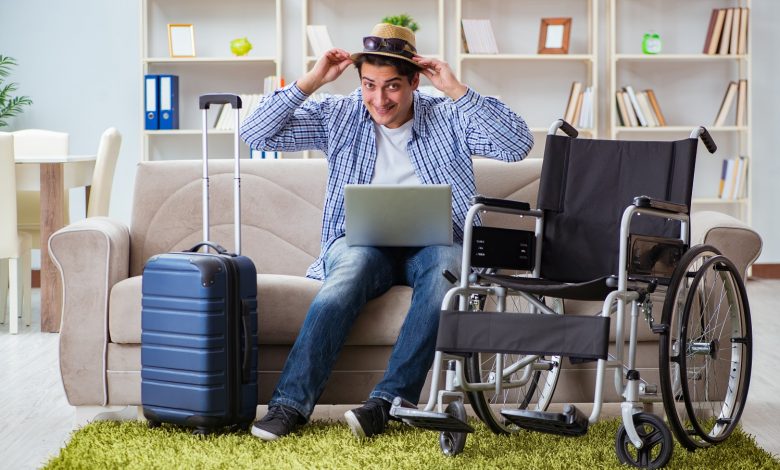 Accessible Accommodation founder Kerry Williams, having established a powerful website for people with disabilities who want to access and book a holiday, leisure, or respite accommodation, has now set her sights on expanding her disability-friendly website, Accessible Accommodation to include overseas listings.
Speaking with AccomNews, Kerry said the overseas move is part of a three-tiered plan to expand the organisation's current offering in Australia and additionally, to grow the Accessible Experiences site.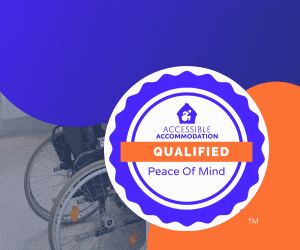 To this end, the organisation has appointed HLB Mann Judd in Sydney to go out to the tourism sector to seek a partnership allowing Kerry and her team to capture the enormous opportunity that is Accessible Tourism worldwide. 
The company is a leading chartered accounting group whose Australasian association consists of nine member firms and three representative firms throughout Australia, New Zealand and Fiji representing a group of specialists providing business advice and services to a wide range of organisations and private clients.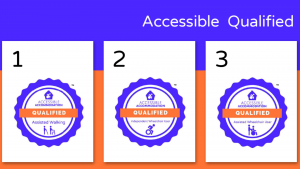 Kerry's news follows hot on the heels of the highly successful launch of Accessible Accommodation's three-tiered rating system.
Describing the concept as being "a bit like TripAdvisor's Certificate of Excellence", Kerry said the rating system has now been embraced by the Australian Tourism Data Warehouse (ATDW) and seen 92 percent of the organisation's 200 currently listed properties join.
"The response has been amazing," Kerry said.
"I think it offers peace of mind for the provider as well as the guest. They know what their accessibility level is so as not to disappoint a guest with disability."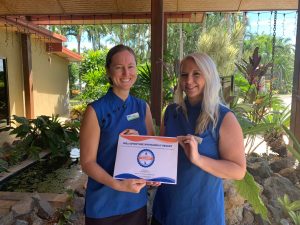 The ATDW relationship, she said offers huge potential and has been the catalyst for a marked increase in reservation activity.
"This time last year, we were doing about $20,000 a month in reservations," she said.
"The last three months, we've averaged $150,000 a month in reservations. And now, with that growth, we know our next stage is threefold.
"One, there are at least another 1500 or 1200 properties within Australia that could quite likely be on our website.
"Secondly, we're rolling out Accessible Experiences with a similar view.
"And third, we're expanding internationally."
Kerry said the company had already made inroads into New Zealand on a pre-COVID basis but now has set her sights on looking at potential providers in Fiji which she intends visiting this month as part of a family holiday, the first Kerry and husband Grant have taken since launching Accessible Accommodation.
Kerry intends scouting out Fiji's Denarau Island which is home to several major hotel brands including Radisson, Hilton, Sofitel, Sheraton and Westin.
She has also earmarked Asia as offering potential and intends focusing on Malaysia and particularly Singapore which she sees as the ideal stopover point for Europe-bound and returning travellers.
"New Zealand is wonderfully accessible. There's so much happening there," she said.
"Eventually I think Australia and New Zealand can be the global accessible destination."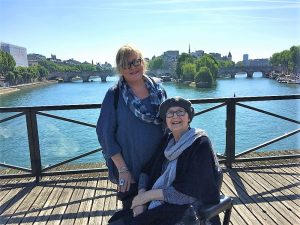 Turning to Accessible Accommodation's sister website Accessible Experiences, following a soft launch last year, the website currently lists some 15 options including several wildlife tours and a whale watching option.
Kerry said the time was right to go to the market to seek outside investment to scale up the product.
"To run accessible experiences, and to expand this internationally, we need the significant resources and expertise to do so," she said.
"I know what I'm good at, but I know what I'm not good at, and I know where our strengths and weaknesses are and what we need to do."