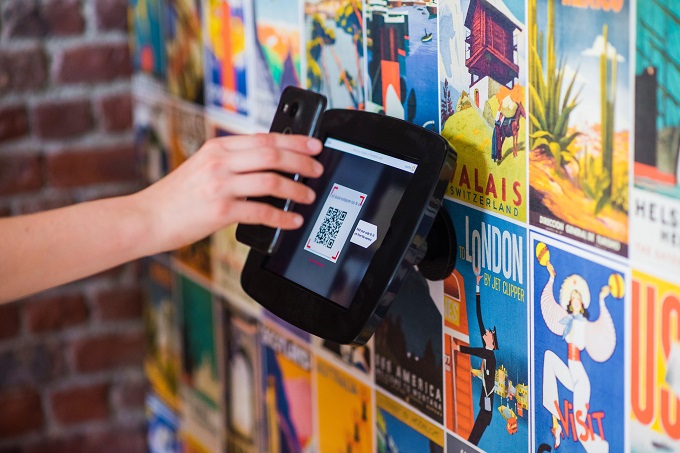 News
News In Brief
Op-Ed
Technology
The technology revolution has finally hit hospitality industry
The average hotel guest is today more comfortable and reliant on technology than ever before by Harman Singh Narula
In 2022, the average hotel guest is more comfortable with, and reliant on, technology than ever due to the forced adoption of many digital solutions early in the pandemic — and that behavior is here to stay.
Hoteliers across the world have already started to embrace this new reality and implement technology tools at their properties that accommodate these new consumer expectations, such as contactless check-in.
The world is re-opening, but we're not going back to old ways of doing business. This is just what guests want now and savvy hotels will give it to them.
Leading up to the pandemic, hotels had found themselves facing a new set of competitors, such as Airbnb, that were better equipped to meet the demands of tech-savvy guests who desired a more modern lodging experience.
In fact, up until recently, the hospitality industry was rife with antiquated paper-based processes, years behind the technology curve and in desperate need of simple solutions that could digitize certain aspects of the guest experience. 
However, the COVID-19 changed everything. Today, technology solutions at hotels aren't just preferred by guests, they're expected — and becoming increasingly common. 
According to a recent Deloitte study, 60 percent of travelers are more likely to stay at a hotel that allows contactless check-in and the ability to use a smartphone as a room key.
While the growth of digital solutions at hotels to communicate with staff, order room service, upgrade rooms, check in and checkout is largely driven by consumer behavior, hotels are benefiting from these technology upgrades as well.
For example, contactless check-in can help eliminate long lines at the front desk, leading to improved guest satisfaction and better online reviews. Digital-only check-in also allows hotel staff to spend more time on guest services rather than administrative paperwork.
Likewise, contactless checkout provides the same level of convenience for both guests and staff as contactless check-in, but has the additional benefit of informing housekeeping staff as to which rooms are ready to be turned over in real-time, increasing efficiency and productivity. 
But it's not just efficiency gains that hotels deploying modern technology solutions have to look forward to; new streams of revenue are on the table as well. 
There are huge opportunities when it comes to hotels and eCommerce. Digital upsell solutions that enable hoteliers to push various offers throughout the guest journey directly to a guest's personal mobile device have shown to increase ancillary revenue at all kinds of properties by $1000's per month.
 And these solutions are easier to implement than most hotel owners and general managers think. Many digital upsell solutions for hotels require no additional app downloads by the guest or expensive hardware, which means all kinds of properties now have the ability to boost ancillary revenue practically overnight by selling additional amenities packages, room upgrades and more.
As the world has watched different industries go through comprehensive technology overhauls, the glaring deficiencies in the hospitality industry have become all the more apparent in recent years.
However, what we are witnessing, and will to see in the near future, is the development of a much more fluid, contactless and efficient digital experience for both guests and hotel staff. 
Harman Singh Narula is the Co-Founder of Canary Technologies, a leading hotel technology solutions provider with thousands of customers worldwide. Prior to Canary, Harman was a part of the Global Strategy Group at Starwood Hotels, and a management consultant at Bain, where he advised senior executives of hospitality and technology clients.