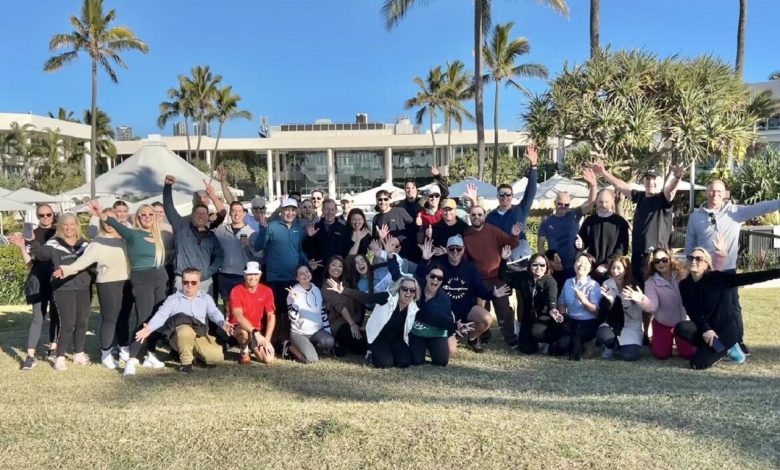 Hotel News
Human Resources
News
News In Brief
Certified: Marriott International is 'Great Place To Work"
Marriott international's National Employee Engagement Study delivers on their promise to put their associates first, driving a workplace culture where people genuinely care about each other and love where they work
Marriott International has achieved Great Place to Work accreditation following an in-depth audit and national employee engagement study of their workplace experience, with 85 percent of Marriott's Australian employees who responded agreeing that Marriott International is a great place to work.
Great Place to Work certification uses research-backed technology to survey staff members and undertake a comprehensive cultural audit that inspects internal processes, communications and procedures, acknowledgment initiatives, diversity, hiring practices, career development and more.
Our latest AccomNews print issue is available now. Read it HERE
Sean Hunt, Area Vice President for Marriott International Australia, New Zealand and Pacific said.
"Achieving Great Place to Work accreditation cement Marriott's reputation as an employer of choice and demonstrates that our company core value, 'Put People First', means we are providing associates with what is most important to them.
"I am immensely proud of our 4,600 Associates across Australia and the culture of support and positivity that has been fostered across the organisation. We know when we take care of our people, they will take care of the business. It's very rewarding to know that our Associates value the professional and personal opportunities offered by a career with Marriott International."
The research findings and audit of the company's daily workplace experiences are used to summarise and benchmark the core attributes that define company culture and the context, strategy and effectiveness of employee programs that drive the culture.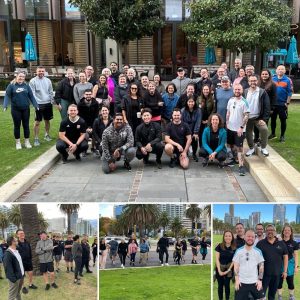 Key findings from the Great Place to Work 2023 Australia National Employee Engagement Study reveal:
85 percent of Marriott Associates agree that taking everything into account, Marriott is a great place to work
90 percent agree they are proud to tell others they work here
94 percent agree that when you join the company you are made to feel welcome
95 percent agree people are treated fairly regardless of their sexual orientation
93 percent say they are treated fairly regardless of their race
88 percent of associates agree that management is honest and ethical in its business practices
87 percent agree that people care about each other
The employee Trust Index survey results are benchmarked against leading companies around the world – and based on the voice of employees. Great Place to Work has surveyed more than 100 million employees over the past three decades, building a detailed picture of what it means to be an employer of choice.
Commentary from the anonymous employee engagement study included: "The company's core values are expressed and 'lived' by our people. They are not just a plaque on the wall. The culture is the thing – leaders really walk the talk – it's genuine. People are the main reason I love my job".
Natasha Rasheed, Area Director of Human Resources for Marriott International, Australia, New Zealand and Pacific said, "After the challenges of the pandemic and the effect on our workforce, we wanted to ensure that the programs we have in place to provide unrivalled opportunities for people in the hospitality industry to grow their careers, their livelihoods and their own personal development, were on track.
The Great Place to Work accreditation provides us with the assurance that our promise to put our associates first drives our culture and provides a place for people to love where they work, feel a deep connection to the company and motivate our associates to achieve their full potential.
"Our focus on teamwork, respect and excellence and the power of employee prioritisation and investing in their growth and wellbeing are testament to our ongoing business success."
The survey confirmed that 79 percent of Marriott Associates agree they are given special and unique benefits at work. The survey also asked what additional benefits employees would like to see added which will allow Marriott to use their employees' feedback to build even further on their existing range of employee benefits and engagement programs, which currently include:
Life With the Works – an inspirational program offering unmatched training hours, opportunities for career progression, flexible working conditions, sabbatical leave, parental leave, enhanced superannuation, birthday leave, overall wellbeing, paid birthday leave and more
Future Forward Talent – a program for associates to elevate their career leadership phase
The Marriott Development Academy – supports personal and professional growth, with multiple courses covering numerous disciplines, job functions and self-directed learning
Become – caters to each associate's unique career goals at all stages of their Marriott career journey
Associate Appreciation Week – a week-long series of events to show gratitude including team-bonding, wellness programs, career workshops, peer-to-peer recognition and community activities
Employee Recognition Program – a broad range of awards that covers all areas of the business from service excellence to WOW stories and corporate citizenship
Alumni Program – keeps former Marriott Associates connected with the business and new job opportunities
TakeCare Movement – drives Marriott's commitment to put people first with a bespoke Culture Plan for each property that enhances the sense of belonging among Associates
Diversity and Inclusion – 'unity' that supports the recruitment, retention and advancement of all employees across gender, cultural, race, physical and interests.
Women in Leadership – dedication to gender parity, 52 percent of our Associates are female, and 47 percent hold management positions
Access to Marriott Bonvoy Global Rewards Program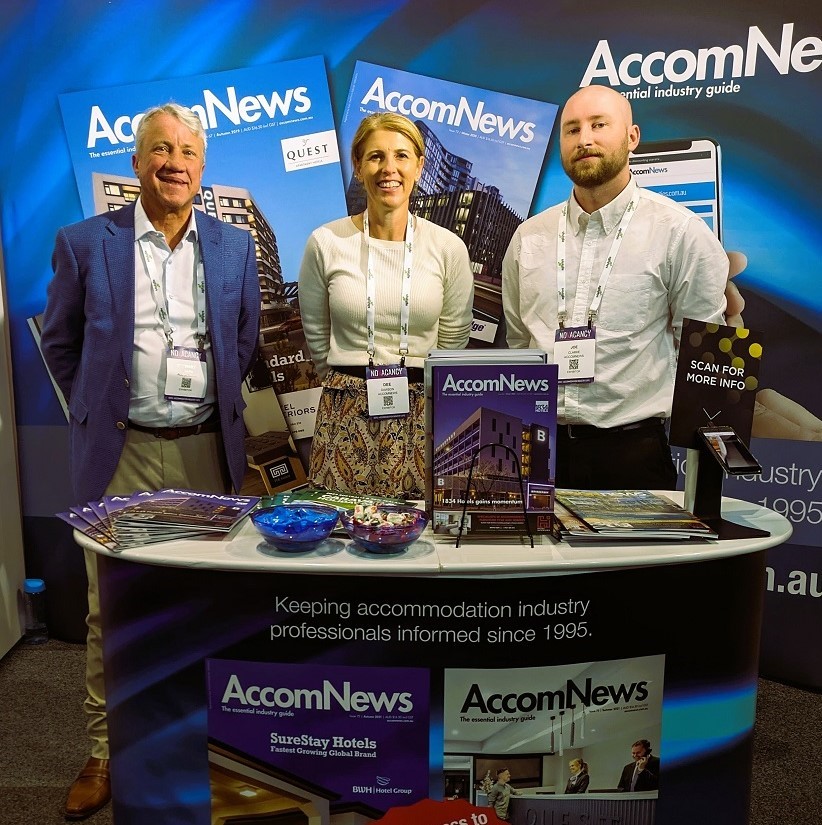 AccomNews is not affiliated with any government agency, body or political party. We are an independently owned, family-operated magazine.