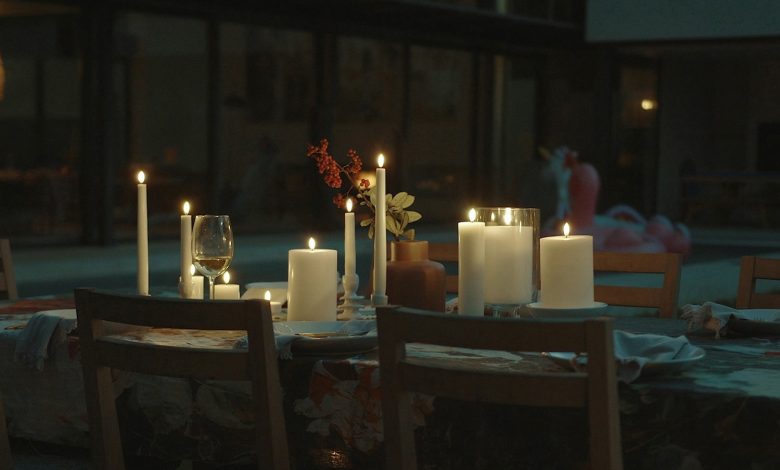 News
News In Brief
Refurbishment
Transforming ambience: Elevating guest experience with flameless candles
For accommodation providers who offer a late-night contactless check-in the latest flameless candles provide a very warm welcome and add a personal touch
When it comes to bringing a warm and inviting atmosphere to a space the discerning decorator turns to candlelight.
While traditional candles inspire a sense of romance and tranquillity, they are not a suitable addition within an accommodation or hospitality setting, and flameless candles are an often-neglected solution.
Our latest AccomNews print issue is available now. Read it HERE
Alarmingly, a significant percentage of fires begin from an unattended flame, and many insurance companies now insist that venues remain 'flame free' as the risk of fire is too great. In South Australia alone, candles were found to have caused almost $8 million in damage to homes from 2016 to 2021.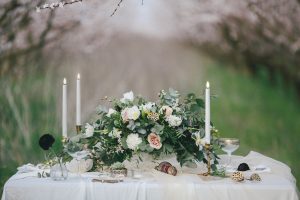 "The figures equate to an average damage cost of $68,584 per candle fire over the past five years," former Emergency Services Minister Vincent Tarzia said.
"Some might think candles are perfectly safe, but it is crystal clear misused and unattended candles pose a significant risk to lives and property."
Alongside the clear safety concerns, traditional candles are not friendly to the environment or our health – often consisting of petroleum-based paraffin wax, artificial fragrances, and pesticide-laden cotton wicks.
Happily, for hospitality operators, there is a wonderful alternative. A new generation of flameless candles has all the romance and allure of traditional candles with none of the negative side effects.
To learn more about how these flameless candles help elevate the atmosphere of a space, AccomNews spoke with Enjoy Living CEO and Founder Lisa Carrick.
For Ms Carrick, flameless candles are the ideal solution for any business looking to enhance the ambience of a venue.
"Like music, candlelight has the power to shift and change energy, bringing a sense of calm and tranquillity," she said.
"By adding flameless candles to a room, you immediately elevate the ambience."
However, to invoke a sense of luxury and tranquillity, Ms Carrick said it was essential to invest in quality to truly exceed guest expectations.
"High-quality flameless candles are a total game-changer," she said.
"Flameless candles have come a long way from the colour-changing flashing lights of 10 years ago.
"With the advancements in technology, it makes it impossible to tell the difference between a real candle burning and a flameless one, casting dancing shadows just like a real flame.
"It's important to remember that even though an entry-level and a luxury car will both get you from A to Z, the ride is very different. Part of that ride is knowing how long the batteries will last – this is key to understanding potential cost savings to the bottom line."
High-quality flameless candles are made from real wax and come in a range of designs from tea lights to traditional pillar candles and even lanterns. This variety means there is a flameless option to suit almost any space and occasion, and unlike real wax candles, they never burn down and stay looking brand new.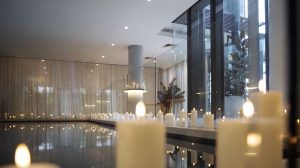 For accommodation providers who offer a late-night contactless check-in, the latest flameless candles provide that very warm welcome and add a personal touch. There is nothing easier than setting up flameless candles in anticipation of your guests, to invite them in and provide a guiding light.
For accommodation providers with function spaces, flameless candles can bring a sense of intimacy and romance with a simple setup and easy pack down for staff.
"I strongly recommend choosing a flameless candle that has remote capability, allowing you to turn the candles on and off as required at the simple press of a button," Ms Carrick said.
"This is ideal for staff when setting up function rooms, reception, and common areas throughout an establishment, saving hours in set up or bump out."
Additionally, flameless candles have a reduced overall labour cost when compared to traditional candles. No longer do staff have to spend time cleaning up wax spillages or tending to spoiled tablecloths – flameless candles simply need to be dusted and switched off and packed away when no longer in use.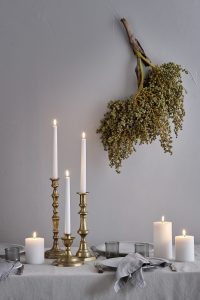 Ms Carrick said: "With no dripping wax there are no candelabras or spills to be cleaned up after an event, nor are tablecloths being thrown out due to wax burning a hole in the fabric, saving time and money."
For Ms Carrick, incorporating flameless candles into the design of your accommodation is a simple and effective way to make your guests stay an unforgettable one.
"Flameless candles are the easiest, safest, and most cost-efficient way to add ambience to a room," she said.
"They are certainly not a trend, they're a lifestyle choice."

Sarah is a freelance journalist with experience across print, digital and audio. After working for Multimedia Publishing as a contributing writer, she has recently joined the team in a part-time capacity for School News AU and AccomNews.