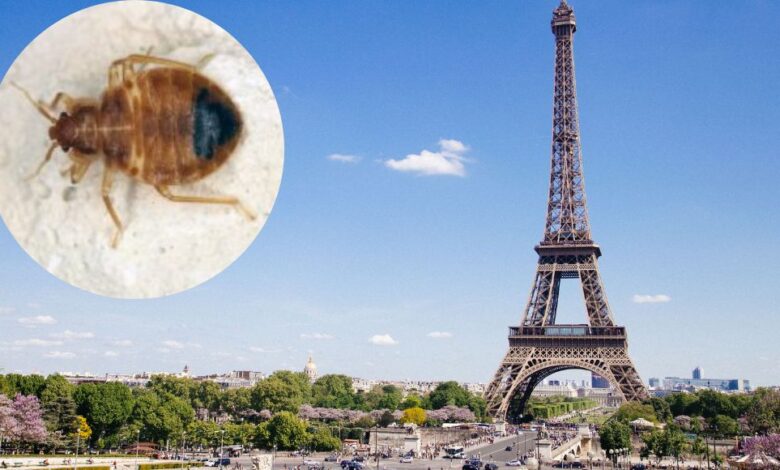 It's the city of love and home to some of the world's most glamorous fashion houses, but for the past few weeks, Paris has been making headlines for all the wrong reasons- an extreme outbreak of bed bugs.
In late September, a spate of viral videos online showed bed bugs infesting movie theatres, trains, and homes in Paris, causing widespread panic.
Paris's deputy mayor even claimed 'no-one is safe' and demanded urgent action to tackle the 'scourge' of bed bugs ahead of the 2024 Olympics. 
Our latest AccomNews print issue is available now. Read it HERE
The outbreak came at a busy time for the city with Fashion Week seeing visitors flock to Paris to celebrate the best of the fashion industry. 
While the Paris outbreak played out online, the city is not alone in seeing a spike in bed bug numbers. 
In fact, over the last two decades, there's been a "global resurgence" in bedbugs, according to a recent scientific review. "The resurgence has been widespread, affecting virtually every sector of society," the authors wrote.
Australian bed bug expert Stephen Doggett agrees, stating that bed bug numbers are on the rise globally.
A Senior Hospital Scientist with the Department of Medical Entomology at Westmead Hospital in Sydney, Stephen has been at the forefront of documenting the rise and impact of bed bugs within Australia, and has produced numerous articles for industry and scientific journals.
"Bed bug numbers are on the rise again after a lull when human travel was reduced with the COVID pandemic," Mr Doggett explained
"They are also appearing in more diverse locations, including public transport, libraries, schools, and even prisons."
And while the recent outbreak in Paris could be a result of a number of contributing factors, the recent warm weather likely played a part- with bed bugs thriving in warm and humid conditions. 
With Summer just on the horizon, Australian accommodation providers would be wise to revisit their bed bug prevention policies to ensure they don't play host to any unwanted guests.
When it comes to preventing bed bugs, Dr Doggett recommends regular inspections of all beds and bedrooms and ensuring all staff are aware of what bed bugs are and what they look like.
Additionally, ensure your accommodation has a bed bug management policy that is regularly updated with current best practice," he said. 
Finally, for accommodation operators looking to update their knowledge base, Dr Doggett recommends reading up on the 'A Code of Practice for the Control of Bed Bug Infestations in Australia'.

Sarah is a freelance journalist with experience across print, digital and audio. After working for Multimedia Publishing as a contributing writer, she has recently joined the team in a part-time capacity for School News AU and AccomNews.