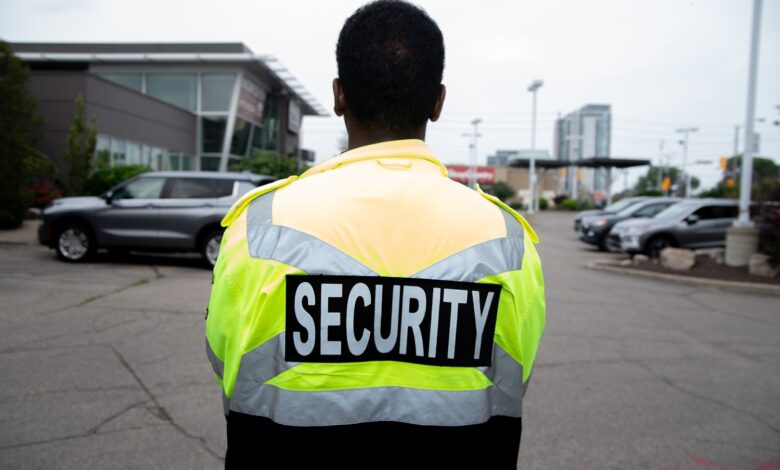 Armed security guards with badges on their chests, pistols on their hips and radar guns in their hands, issuing breach notices in residential strata communities. They can even arrest residents who flout body corporate by-laws.
Don't laugh!
It's the sort of situation many people face in American residential communities, and an extreme example of what can happen when a bodies corporate start laying down the law too heavily especially went it comes to parking.
Originally published in management rights industry publication, Resort News subscribe HERE
There is speculation in some quarters that new draft legislation for strata properties being worked on by the Queensland Government will include provisions to allow body corporate committees greater power over its parking spaces – giving them the right to tow offenders' cars and to issue fines.
In strata communities, it seems that there will be arguments about anything that starts with the letter P – parking, pets, passive smoking, personalities and parties.
Parking would be top of the list!
Strata Solve's Chris Irons, the former Queensland Commissioner for Body Corporate and Community Management, told Resort News that presently, a body corporate could only have a car towed if that body corporate had by-laws allowing it, and only if they had an adjudicator's order to back it up.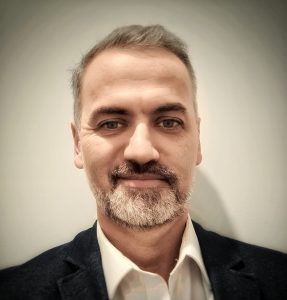 "It would be a foolhardy committee that would have a car towed without those things," Mr Irons said.
Despite that, he said parking problems could often get out of hand.
"It all starts with the initial development approval from the council which doesn't include enough car parks," he said.
"Then you have some apartments which might have two, three, or four people living there and they've all got a car. Suddenly you're in this situation where there are not enough car parks and there's competition for parking spots."
That competition can quickly turn into an ugly fight.
"Anything where there is a suggestion of towing is ugly by definition," Mr Irons said. "Any time someone starts threatening to tow it's on for young and old. Backs are arced up immediately and people become very aggro.
"The surest way to escalate problems is to threaten towing. So you have to be smart around parking problems.  Signage, communication, and notes in people's mailboxes certainly help,  or property might have to invest in a boom game or a swipe system. If you've got problems with non-residents such as visitors parking in residents' spots, boom gates and swipe cards are the way around it.
Our latest AccomNews print issue is available now! Read it here.
"Yes, it costs money, but in the long run, it's going to be far better for everyone.
"There's also the provision for some residents to put cages around their allocated parking spot."
Mr Irons said disputes over parking and constant infringements of the body corporate regulations could often result in "a very lengthy and very painful by-law enforcement process through the commissioner's office – my old office – and you're looking up to 12 months for an outcome and that doesn't suit anybody at all.
"I am a big believer that this is one instance where if a body corporate had an explicit right to tow or if it could levy a fine, to me they are the obvious answers to parking problems in strata.
"I put those issues to government a couple of times but as you would expect the government is not keen on the idea of fines. But I reckon it's got legs because the one thing that always sways people is a hip-pocket impact."
The Office of the Commissioner for Body Corporate and Community Management recently ruled on a parking dispute at the London Court complex in the Brisbane suburb of Nundah…
The body corporate claimed one of the residents was breaching the by-laws by parking on common property, leaving items on common property, and damaging a fence.
Adjudicator Ingrid Rosemann ruled that within seven days of the order, the respondent had to "remove and keep removed from the common property any vehicle in his possession or control, including any caravan, utility, motorbike, jet ski, or trailer," as well as "any rubbish, doors, property, or other items in his possession or control".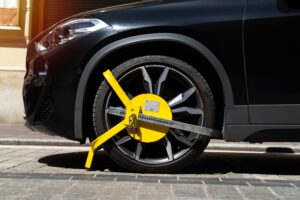 She also ruled that "the respondent must not in future park any vehicles on common property or leave rubbish or other items on common property other than on the area allocated for the exclusive use [of his lot] except with the prior written consent of the Body Corporate for London Court Complex."
Within 45 days of the date of the order, and at his own expense, he was to repair the fence on common property next to the rainwater tank. If he did not comply the body corporate was given permission to "remove the vehicles or items from common property" and make the fence repairs and enforce payment from the respondent.
The body corporate had claimed that despite numerous requests, a conciliation agreement, follow-ups, and allowances of time, the respondent showed "no intention of complying with the legislation or by-laws." It sought an enforceable order about these matters so that genuine visitors could use the visitor car park and that all rubbish and damage on common property was addressed.
The application was lodged on September 16, 2022, following a resolution passed outside a committee meeting on 25 March 2022. That was more than a year before the commissioner's final ruling.
Management rights expert Kelley Rigby from Letts Rebuild said educating residents about parking was key to a well-run complex.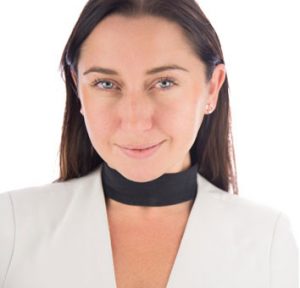 "A lot of times I suspect that people buying a property aren't told by the real estate agent the correct by-laws around parking there," Ms Rigby said.
"They should know when buying a property what parking is on their title and what the rules are around visitor parking. Often that's not happening, and it leads to conflicts." 
"The first scheme I ran had allocated parking," Mr Rawnsley said, "and if somebody parked in the wrong spot I had some little laminated signs – nice polite laminated signs – and I'd put that on the windscreen. They said 'you may not be aware that this car park is allocated to someone else. If you're not sure where to park come and see me in the office. Unless you've been allocated a car park you shouldn't park there.
"In the second building, I managed – which was a high rise – there was no allocated car parking, and it was just fabulous. People had their favourite spots where they would like to park near the lift or somewhere so they could open the door wider or whatever, but if they weren't in there early enough then so be it.
"The only drama with that was on rare times of the year – because we had a mixture of owner occupiers and holidaymakers – at rare times of the year, the car park was full, but most holidaymakers don't have cars, particularly in a place like Surfers Paradise. At Schoolies the car park was empty."
Mr Rawnsley said there is never a shortage of complaints about parking no matter what the rules are – whether it was in permanent rental properties or in holiday complexes.
"We see a lot of problems even in long-term residential gated communities like townhouse communities," he said.
"Lots of garages are being filled in to make extra bedrooms, and cars that would normally park in garages end up being parked in driveways or spill out onto the roadway which then further reduces parking around a building.
"There are some schemes that have engaged local council officials to fine people for parking illegally. It's complicated but it can be done."
Mr Rawnsley said he hoped Australian body corporate committees would never become as heavy-handed as they were in some American properties, he visited on a fact-finding exercise a decade ago.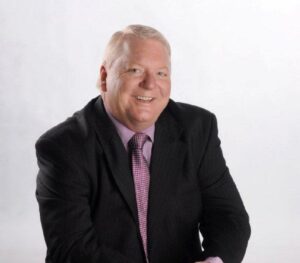 "In some big schemes in the United States, they even have their own police force – by law enforcement officers with badges and guns, who issue parking infringement notices. They also have speed guns and the power to apprehend people or issue speeding tickets to residents who are driving too fast on the property.
"In Australia, we try to work on the basis of good faith, and we don't want by-law enforcement to get out of hand."
If the Queensland government introduces tougher reforms in relation to parking it might help alleviate disputes because residents and visitors will know there are harsh consequences for parking unlawfully.
ARAMA, though, wants to make sure that new laws don't turn resident managers into parking police.
"It's all very well for the government to say schemes can now pass a bylaw that says cars will be towed or action will be taken or fines can apply, but it's not appropriate to force the resident manager or the caretaker or service provider to be the person who polices that," Mr Rawnsley said.
"Our submission to the government for its draft legislation said that we were happy to go with whatever the schemes decided, but ARAMA members should not be coerced or forced into policing those parking bylaws.
"If the managers willingly take on that responsibility it wouldn't be unreasonable that they are paid for doing that."
The possibility of bylaws allowing body corporate committees to have cars towed also raises speculation about the idea of tow truck companies having sideline deals with resident zealots who tip them off for $50 rewards every time they see a parking by-law being breached.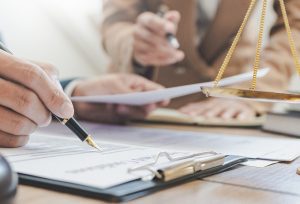 Chris Irons says that in his experience a lot of parking disputes are caused simply by people not knowing the parking rules at a complex.
"I always say to people you don't go nuclear on this," he said. "If somebody looks like they're parking incorrectly five minutes over time, don't panic.
"Spend a bit of time just making sure everybody knows what the parking rules are. If the property is all tenants or mostly tenants, how are they going to know what the parking rules are unless they're explained?
"If someone has just moved in, they're not going to know all the regulations. So, it's important to make sure everyone knows the requirements and after that if they continue to completely disregard the requirements then you can act."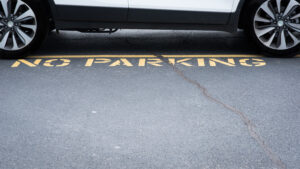 Communication is key, Mr Irons said.
"Signage needs to be big, obvious, and unambiguous. I've seen instances where you've got the body corporate which believes that they put in a good parking sign about what's required and it's gone all the way to an adjudicator who has said, well actually 'No, the sign was incorrect. What you said there is wrong and if it's wrong then someone can't be accused of contravening it'.
"I think there is also an onus back on local governments to make sure they've got the mix right on parking in the first instance. I've seen so many instances where the development application had an obviously inadequate parking allocation. I understand there is a desire to not see as many cars and while that's a good intention, we must be realistic."
Problems with car parking extend to holiday properties that often advertise "secure parking available" in their marketing but then tell holidaymakers on arrival that all available spots have been taken.
Once again, communication is key.
Apartment owners at the Surfers Plaza Resort on the Gold Coast discovered a new form of parking dilemma last year, taking to the streets to protest plans to sell the council-owned land which they had been using as a car park.
A bowling green was built as part of the Surfers Plaza development, but it was on a separate title.  Residents then had a lease in place to use the car spaces until 2038. Those parking entitlements were eroded, though, after property developer and future mayor Tom Tate took over the bowls club with his business partners in 2005.
One of the affected apartment owners Bill Cahill told Channel 9 that residents were not given enough time to bid for the land themselves and take control of their parking future.
Mr Tate told Channel 9 that apartment owners who purchased units in Surfers Plaza never had car parks on their own title, because of the complicated leasing structure in place.
Read more about management rights HERE
Management rights for Sale HERE

Grantlee Kieza OAM has won three Queensland Media Awards, two Australian Sports Commission Awards and has been a finalist for the Walkley and News Awards and for the Harry Gordon Award for Australian sports journalist of the year. In 2019 he received the Medal of the Order of Australia for his writing. You can find more of his work in our AccomNews & Resort News print magazines.
He has written 22 acclaimed books, including bestsellers Hudson Fysh, The Kelly Hunters, Lawson, Banks, Macquarie, Banjo, Mrs Kelly, Monash, Sons of the Southern Cross and Bert Hinkler.