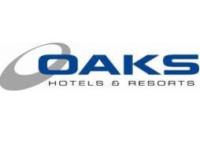 The battle for the Oaks Hotel & Resorts Ltd has been won by Thailand-based Minor International group after ASIC ruled that Minor could own the 34% holding, boosting the Thai group's total stake in Oaks to 54.3%. Minor chief operating officer Dillip Rajakarier declared the offer unconditional after the ASIC approval.
Retail Food Group, which this week launched a surprise counterbid for Oaks, said given the ASIC move, it was withdrawing its bid which put a $94 million value on the company. RFG, a food franchising company that owns Donut King, Michel's Patisserie, Brumby's and Big Dad's Pies, launched a conditional offer of 54.5c for each Oaks share or a cash payment of $2.60 and one RFG share for every 10 Oaks shares held. RFG said the ASIC move triggered a defeating condition to its takeover offer announced earlier in the week.
Oaks – which was established by Brett Pointon in 1991 and listed on the ASX in January 2006 – operates 35 apartment hotels and resorts in Queensland, New South Wales, Victoria, Western Australia and South Australia.
The Oaks board, headed by Doug Wong, had backed the RFG bid, which valued Oaks at $94.7 million.
It is expected that Mr Pointon will be reinstated as Oaks CEO at an EGM later this month.
Thailand's Minor International is one of the largest hospitality and leisure companies in the Asia Pacific region with over 1,000 restaurants and 35 hotel and resorts. From its founding in 1978 with a single beachfront resort in Pattaya, the Company has expanded to include hotel and resorts under the Anantara, Four Seasons, Marriott, St Regis, Elewana and other brands in Asia, Middle East and Africa.
Meanwhile employees have expressed concern for their jobs at the iconic Grand Hotel in Gladstone falls into Minor's ownership. In January, The Grand Hotel went into receivership along with The Australian Hotel, The Metropole Hotel and Hotel M all of which are in Townsville after receivers were appointed to Pointon's Centrepoint Holdings and The Oaks Apartment Management.