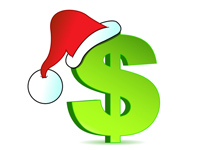 News In Brief
Domestic tourism providing Christmas bonus for Mantra
Mantra Group has defied domestic tourism industry trends with an $8.3 million uplift in revenue
on last year for this financial year to date.
The group, comprising Peppers, Mantra and BreakFree hotels, resorts and apartments is on track for a buoyant Christmas period across its Australian network to finish off the year – particularly in Queensland where it is the largest accommodation provider with over 50 properties but also in the southern states.
A 3.9% increase in accommodation bookings in Queensland in the past twelve months, indicating a resurgence in leisure travel in the Sunshine State, is expected to continue with the Gold Coast, Sunshine Coast and Far North Queensland regions showing strong occupancies over the Christmas holidays.
"The Gold Coast is traditionally a region for travellers to book last minute, so we are expecting that rooms still available will be picked up by the local drive market," said CEO, Bob East.
The group's extensive leisure resort at Salt Beach in Kingscliff that offers both Peppers and Mantra accommodation options is another success story with over 600 rooms combined nearly 100% booked for the Christmas season. East attributes this to providing a product that customers want and undertaking a strong marketing campaign with newly appointed ambassador, Australian tennis champion Pat Rafter.
"Without doubt our association with Pat Rafter has helped bring the Great Australian Holiday to the forefront and despite an attractive exchange rate, more Australians are holidaying at home which is great to see for the industry," he said.
Mantra Group also reports an increase in bookings on last year for the Christmas period in Melbourne, where they have six Mantra apartment hotels. Likewise the group's six Sydney apartments and extensive regional NSW properties where the network of Peppers and Mantra properties extends from the Central Coast, Hunter Valley and Coffs Harbour through to Byron Bay and Kingscliff are experiencing a healthy Christmas occupancy level.