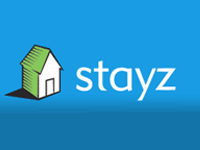 News
New research reveals Aussies' holiday vices
According to new research from the Stayz Holiday Habits Report, the main reason Aussies go on holiday
is to simply get away from it all yet surprisingly, 53.0% of people check work emails while on holidays and 39.9% of people do work other than emails while on holidays.
Adding further stress, the survey revealed that of those who work constantly on holiday, almost 1 in 5 (19.0%) couples argue about it, with arguments more likely to occur among couples from New South Wales.
"There are obviously a number of holiday-goers who are struggling to find a work life balance," said Stayz group marketing director, Ali Cassim. "On one hand, Aussies know they need a holiday to relax and unwind from the stresses of everyday life; however, with a high proportion of people working while on holidays, holiday-goers are putting themselves back into the stressful lifestyle they're trying to escape from."
Getting away from it all isn't the only thing on Aussies' minds when they go on holidays:
3 out of 10 people have found romance during their time away, with the percentage of men (32.5%) higher than the percentage of women (27.4%). Of those who found romance, 16% got married or moved in together – an amazing 5% of the total population!
"It's not surprising that the percentage of holiday-goers finding romance is so high. When people go on holidays, they tend to be more relaxed and willing to put themselves in situations that they wouldn't normally," said Ali Cassim.
"Many people have a new-found sense of freedom and identity when they're on holidays, and 60.3% actually indicated that they sometimes or always do things out of character while on a break, including the confidence to strike up conversations with strangers, which was the most common 'uncharacteristic' activity (56.8%)."
A holiday mindset also leads people to undertake adventure activities (53.5%), disregard their budget (49.9%) and drink more (39.4%).
With almost half of Aussies travelling with their partners, the inevitable question of who gets on whose nerves brought about some interesting insights. Of those who admitted they do get annoyed by their partner on holidays, men are most irritated by their partner spending too much money (7.9%), whilst women are aggravated when their partners watch television on holidays and don't want to go out (6.1%) and don't want to spend any money (6.0%).