Events
Perth to Host a Record Number of Events
A's Eventscorp has launched its 2012 events calendar, featuring a record 84 events including Australia's richest golf tournament.
The US$2 million Perth International, held in October next year at Lake Karrinyup Country Club, is expected to attract some of the world's best golfers. The Perth International is a joint initiative of Eventscorp and International Management Group to bring another major international golf event to Perth. IMG will be the owner and promoter of the tournament, which will be sanctioned by the European Tour and the PGA Tour of Australasia.
Other new events and support announced at today's launch include:
Action Sports Games Mandurah – Funded by Royalties for Regions, the games will bring a three day feast of exciting action sports to Mandurah in March 2012. Headlining the games will be a round of the International Waterski and Wakeboard Federation World Cup at Mandjar Bay right in the middle of Mandurah. There are fewer than 10 IWWF World Cup events staged every year and this is the first time it will be hosted in Australia.
Chevron City to Surf for Activ – The 2011 event attracted a record 41,590 entries and is WA's single biggest sporting event based on participation levels. In 2011, 993 runners registered for the 42.2km race, making it the largest field of participants ever assembled for a marathon in WA. With Eventscorp's support, the event organisers aim to elevate the marathon's international profile so that it becomes a feature event in the Asia Pacific region.
Perth International Arts Festival is the oldest annual arts festival in Australia, attracting more than 350,000 patrons to events around Perth and the Great Southern region. In 2011, with funding support from Eventscorp, PIAF presented a major outdoor opening night performance – the German production of Pan Optikum, attracting around 20,000 people. Following the success of this event, Eventscorp has entered into an agreement with PIAF to fund opening events for the next four years, starting in 2012 with Place des Anges by internationally renowned French company Les Studios de Cirque.
The record 84 events funded by Eventscorp next year will be staged in 58 locations across metropolitan and regional Western Australia.
The number is expected to reach triple figures by the end of next year.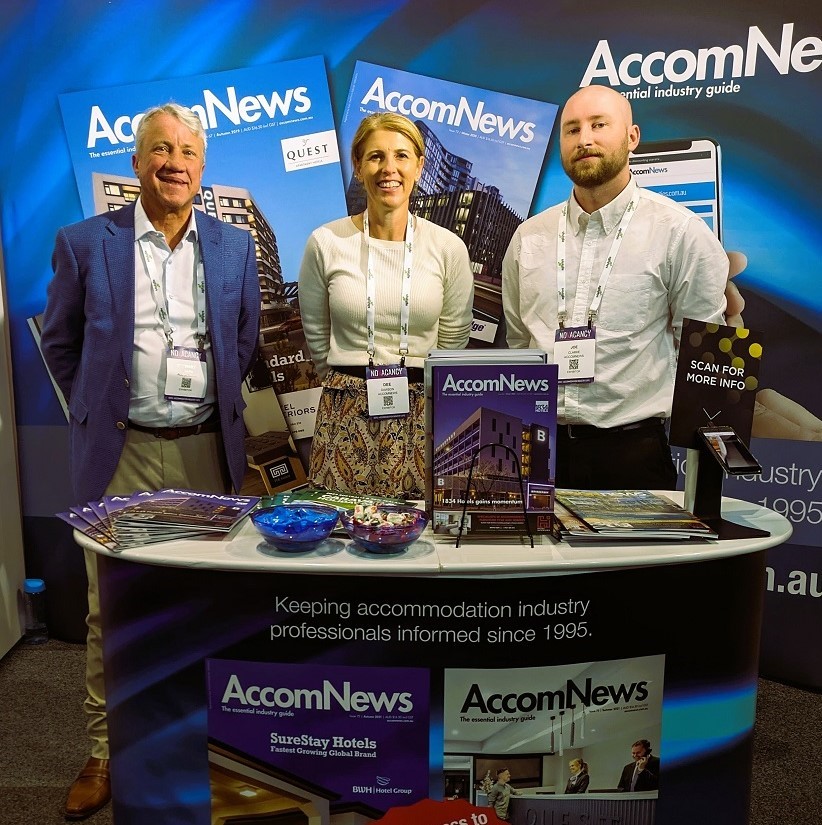 AccomNews is not affiliated with any government agency, body or political party. We are an independently owned, family-operated magazine.