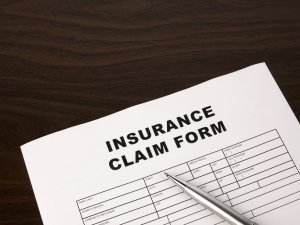 The government committee investigating the impact of insurance premium rises has been left in no doubt about the extent of the problem and the need for urgent action.
Global reinsurers are expected to try to extract a further round of hefty price rises from Australian property insurers this year, following the near $28 billion in losses the sector has taken since the start of 2010 from payouts for floods, hailstorms and earthquakes. It is believed Insurance Australia Group, the country's biggest property insurer, had its annual reinsurance bill pushed up by more than 50% earlier this month.
Body corporate managers have told the House of Representatives Standing Committee on Social Policy and Legal Affairs of their frustration, anger and confusion at rises in strata title insurance costs, which they say are crippling many local owners and businesses. Committee host Warren Entsch said the response had been overwhelming, with about 400 submissions.
Sitting at Port Douglas and Cairns this week, the committee heard first-hand the impacts of the price increases of between 200% and 1000%.
Body corporate management company SSKB's Mandy Sapper said for one body corporate the high cost of insurance had doubled body corporate levies in the past year.
"It is a four-star resort, located right in the heart of Cairns and many of the owners are retired and on fixed incomes and cannot afford the increased fees," she said. "With each increase in insurance cost, the commission to the broker increases proportionally, exacerbating the increases. Therefore, one area for reform may be a set fee for commission for brokers.
"Another suggestion is to reduce or remove the stamp duty on policies."
The Unit Owners Association of Queensland's Cairns branch representative Andrew Hayes has called for an immediate 12-month suspension of premium increases on residential strata properties until the issue was resolved. He said the situation had reached "crisis point" and called for the federal government to intervene. Mr Hayes stressed there was only one insurance company in the far north that would continue to insure apartment buildings valued at more than $5 million.
Mark Lever, CEO of Strata Community Australia, told the hearing the most severe consequence of the dramatic change in prices was the effect on "that intangible called confidence".
"It's the impact that this uncertainty is having on people's lifestyles and the consequences for investment on top of an already embattled tourism industry," he said.
Meg Trimble, a former body corporate manager and Palm Cove unit owner, cited insurance costs that had increased from $3697 in 2008 to a quote of $36,000 in 2011.
LNP member for Dawson says the cost of strata title insurance is pricing some residents out of their own homes. George Christensen says self-funded retirees in Airlie Beach have been hard hit.
"Self-funded retirees have invested in those properties there and are now facing anywhere between three, four, five hundred dollars in body corporate fees," he said. "That is a joke when you are living in what is essentially your own home that you've paid for and yet every week you're paying what is the equivalent to a hefty rental fee."
Insurance Council of Australia chair Rob Whelan said that insurance premiums in north Queensland had been "historically underpriced" and that adjustments needed to be made to offset risk. Some of the submissions made by the Insurance Council of Australia were met by jeers from the audience, in response to claims that there was adequate competition between strata title insurers.
The insurance industry around the world was hit with payouts of more than $98.4 billion, making it one of the most expensive years since 2005. The losses that insurers took from the two floods that hit Queensland more than a year ago totalled $4.5 billion.
New York-based insurance broking firm Guy Carpenter says reinsurance rates are likely to increase by a further 15% on average this year, although it says pricing could move higher in response to further large payouts. The industry has already had a rocky start, with more than $550 million in payouts from Melbourne's Christmas Day hailstorm and recent floods in parts of Queensland and New South Wales.
The committee chairman, Graham Perrett, said he recognised the need for urgency in completing the report. "We know this issue is affecting many people and causing great financial stress," he said.
The committee will present its report in April.