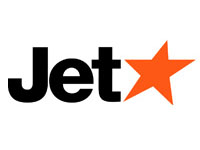 News
Jetstar gains big inroad to India market
Jetstar announced this week that it had reached an interline agreement with Jet Airways,
one of India's major international airlines, giving it greater access to the immense Indian tourism market.
Jetstar passengers will be able to arrange flight connections to destinations in India and elsewhere in Asia on the Indian airline. The primary transfer hub will be Singapore, also home to Jetstar Asia. Jet Airways also flies to Europe, the US, South Africa and South America. Its subsidiary airlines, Jet Airways Konnect and JetLite, fly to more than 620 destinations, primarily in India.
Visitor numbers from India to Australia are growing rapidly and last year increased 12.3%.