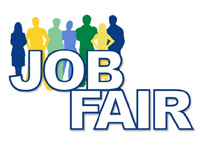 The Australian Hotels Association will stage a free jobs expo in Dublin in October to encourage 5000 workers under 30 to apply for working holiday visas.
The AHA will fund the trip with $25,000 from Tourism WA.
AHA WA chief executive Bradley Woods said 1300 hospitality jobs had been advertised in WA in the past three weeks with employers desperate to find experienced waiters, chefs, bar staff, housekeepers and hotel workers. He said the shortage was partly because many workers had quit hospitality for higher-paying jobs in the resources industry.
"We'd prefer to find local staff, but in lieu of them being available, we have to look beyond that and Ireland is the perfect market," he said. "They've got high unemployment (an 18-year high of 14.9%), an affinity with WA because of the number of Irish people already here and they have the aptitude for the hospitality industry.
"There are two benefits. Obviously they are tourists so they will be spending money in WA while filling the major labour shortage."
Mr Woods said only about 7% of the visa holders came to WA but he hoped the expo would attract them to jobs in Perth. Mr Woods said New Zealand and European countries would be targeted next.