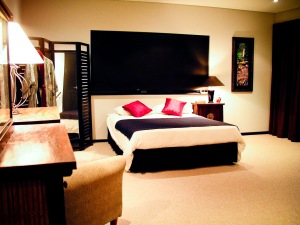 The new year will see plenty of new top hotels on the tourism market: more than 2500 first class and luxury hotels with up to 540,000 rooms will open their doors during 2013.
Most of these properties are located in China (270 expected hotel openings). These findings have been announced by Tophotelprojects, the worldwide leading provider of global b2b hotel data. Sensational large resorts are being developed especially in the USA: in Orlando/Florida the Palazzo del Lago, a 2200 rooms resort operated by InterContinental, will open in February. Hilton Hotels establishes a resort with 2900 rooms in Hawaii.
Raffles will inaugurate a Resort on the Maldives Island Konottaa (Gaafu Dhaal Atoll in the South of Malé) during spring 2013. With just 49 rooms it will be a highly exclusive hotel.
At the Cap du Baie on Mauritius the prestigious Oberoi hotel group will open a top resort with 80 suites and 85 luxury villas. Exquisite service is a huge priority for them: round about 400 hotel employees will take care of the well-being of guests staying at the Oberoi Cape Macondé Resorts Mauritius.
2534 hotel construction projects worldwide with a total of 547,000 rooms grouped by region:
Asia – 1,058 new first class and luxury hotels (262,000 rooms)
Europe – 848 new top hotels (134,000 rooms)
North America – 451 new top hotel (114,000 rooms)
Africa – 93 new top hotels (23,000 rooms)
South America – 43 new top hotels (8,500 rooms)
Oceania – 30 new top hotels (5200 rooms)