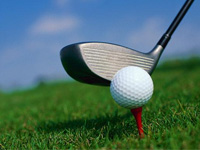 Australia's largest hotel and resort group, Accor, has signed a partnership agreement with Great Golf Courses of Australia to provide a range of inspiring golf itineraries to showcase the best of Australia.
The agreement was announced at Australian Tourism Exchange in Sydney.
Worth an estimated $26 billion annually, the international golf tourism market is a lucrative business that Australia is well placed to exploit, with its extensive range of world-class courses and its high-profile international golfers, highlighted by Adam Scott's recent triumph in the US Masters.
Great Golf Courses of Australia profiles and provides access to Australia's leading golf courses, as well as providing a comprehensive and centralised resource for golfers, media and trade to access information on Australia's leading golf courses and iconic golf tourism experiences. Great Golf Courses is a private entity that works closely with tourism partners including Tourism Australia and the state tourism associations to showcase under the banner of Tourism Australia's Best of Australia umbrella, which packages and promotes Australia's best tourism experiences, whether that be luxury lodges, golf or wine.
Accor is the largest operator of golf resorts in Australia, with a network of 13 golf resorts in NSW, Queensland, Victoria, South Australia and Western Australia. Four of the courses will become associate courses of the Great Golf Courses collection, while GGC clients will receive preferential deals at Accor hotels across the country.
The partnership will involve the two groups promoting and selling golf itineraries in a wide range of potential markets, including the Americas, Europe and particularly Asia, where Accor is the largest hotel operator.
Elizabeth Sattler, chief executive officer for Great Golf Courses of Australia, said that Australia had all the attributes to become one of the world's leading golf tourism destinations. "The diversity of Australia's courses from the legendary designs of Dr Alister Mackenzie to luxurious golf and spa resorts are indicative of the high quality golf experience that Australia as a destination can offer the international golfer. We are very pleased to have the support of Tourism Australia and the various State tourism bodies, who have been very proactive in promoting golf to key markets for Australia."
Accor Golf Resorts
NSW
o Quay West Magenta Shores & Magenta Shores Golf Club – (Designed by Ross Watson)
o Grand Mercure Cypress Lakes & Cypress Lakes Golf & Country Club – (Designed by Steve Smiles)
o Mercure Kooindah Waters & Kooindah Waters Golf Club – (Designed by Ross Watson & Craig Parry)
o Grand Mercure The Vintage & The Vintage Golf Club – (Designed by Greg Norman)
o Fairmont Resort Blue Mountains & Leura Golf Club

VIC
o Novotel Forest Resort Creswick & Creswick Golf Club – (Designed by Tony Cashmore)
o Mercure Portsea Golf Club & Resort & Portsea Golf Club – (Designed by Sloane Morpeth)

QLD
o Pullman Port Douglas Sea Temple Resort & Spa & The Palmer Sea Reef Golf Club– (Designed by Michael Wolveridge)
o Mercure Capricorn Resort & Golf Club – (Resort Course Designed by Peter Thompson & Championship Course by Carl Litten)
o Novotel Twin Waters & Twin Waters Golf Club – (Designed by Peter Thompson & Michael Wolveridge)

SA
o NovotelBarossa Valley Resort & Tanunda Pines Golf Course ((Designed by Murray Crafter)

WA
o Novotel Swan Valley Vines & The Vines Golf Club – 2 x courses The Ellenbrook and The Lakes
o All Seasons Sanctuary Golf Resort (Designed by Michael Coate)