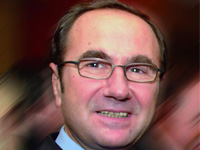 Despite their "sophisticated algorithms" and their attentive "monitoring" of comments posted on the web, TripAdvisor has been duped by small pranksters who succeeded at getting a homeless shelter in the Top 100 of recommended establishments for the quality of its service in the United Kingdom, according to Georges Panayotis, president of MKG Consulting.
"If only it was the homeless who were sheltered for the night that judged on the comfort of the mattress, on the taste of the morning coffee and the kindness of social workers…. not even! Anyone could have posted comments from their cell phones while returning on the metro or sidewalks. These are surely imposters who amused themselves by flooding the site with wacky praise. This could bring one to smile if the affair wasn't an additional illustration of the lack of rigorous methodology and serious ethics to give a grade of sincere appreciation to a hotel.
"The ranking was quickly modified as the prank was easily discovered. But what proves that the rest of the ranking is more reliable? And what about the more classic hotels that are either victims of this conspiracy of defamation or lame ducks, raised in the rankings by agencies that specialize in good e-reputations?" says Mr Panayotis – a third generation hotelier.
"TripAdvisor and its consorts, show once again how an interesting idea was undermined by a lack of seriousness and by mixing genres. The absence of verifying actual stays before commenting on an establishment is the first unpardonable offense."
Image: Georges Panayotis