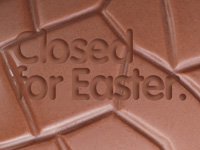 Sydney and NSW visitors were compromised over the Easter long weekend as many restaurants, including those in major hotels, not opening due to the high cost of penalty wage rates.
Most of those that did open lost money.
Compounding the problem that NSW hospitality operators, that provide 23,600 jobs. are forced to pay penalty rates for four days of Easter after Keneally government legislated for penalty pay on Easter Sunday.
A Tourism Accommodation Australia survey emphasised many big city hotels closed their bars and restaurants over the Easter period while others operated on restricted hours, according to Carol Giuseppi, director of Tourism Accommodation Australia NSW.
The reduced services compromised Sydney's and NSW's imaage as a tourist destination.