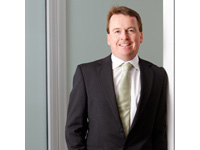 Australian accommodation provider, Mantra Group, has reported a 40% lift in online campaign conversions since deploying LivePerson – a real-time intelligent engagement solution that includes live chat and content targeting capabilities.
The group's marketing initiatives drive a substantial volume of traffic to their Peppers, Mantra and BreakFree websites which feature 112 hotels across Australia and New Zealand, but meaningful engagement with a vast quantity of customers and achieving high conversion rates was proving to be a challenge.
The group decided to implement LivePerson solutions with two main goals: to provide an exceptional experience for web visitors, and to improve booking completion rates and online revenue across its three brand websites.
"Mantra Group strives to offer the best customer experience possible at every touch point, and we realised that by working with LivePerson, we could provide a more personalised, and seamless digital journey for our growing volume of visitors," said Luke Jamieson, GM ecommerce & distribution for Mantra Group. "Since we've implemented LivePerson's chat and content-targeting capabilities, we've seen a significant increase in revenue as well as above industry average customer satisfaction rates. We're excited to continue working with LivePerson to provide the effortless and innovative experience we know our customers demand."
By leveraging LivePerson's intelligence platform, Mantra Group is able to detect when a customer is in need of real-time assistance during the booking process, and proactively invite them to chat, ensuring successful completion and ultimately, more sales.
Using the same innovative platform, Mantra Group also implemented LivePerson's content targeting solution, allowing the group's marketing team to more easily deploy highly- segmented and automated campaigns. For example, certain visitors are offered localised content or complementary offers based on location, preferences, or history, in order to incentivize booking, deliver a more personalised touch, and prevent abandonment.
Since running LivePerson solutions, Mantra Group has seen a 5% increase in total revenue performance, exceeding its target for the financial year.
"Mantra Group is a true leader in its industry – willing to embrace LivePerson's latest intelligent engagement technologies in order to deliver a superior digital customer experience," said Dustin Dean, VP of APAC, LivePerson. "Their program has yielded consistently high levels of customer satisfaction and impressive revenue performance, which is a testament to their commitment to customers and focus on innovation."
Photo: Luke Jamieson