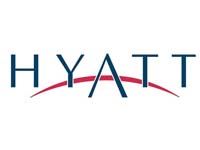 Hyatt Hotels Corporation announced this week its long-term commitment to education and workforce readiness with Ready to Thrive, a new global philanthropy program focused on literacy and career development.
Ready to Thrive will lend critical support to the company's corporate responsibility platform, Hyatt Thrive, which strives to make local communities places where Hyatt associates are proud to work, where guests want to visit, where neighbours want to live and where hotel owners want to invest.
Through Ready to Thrive, Hyatt will invest its corporate dollars in education, a key issue that not only impacts many local communities around the world but is also critical to Hyatt's long term business goals and global expansion efforts. Hyatt will make a commitment to serving its local communities, many with youth and schools in need of educational resources, by helping to provide rich and meaningful career paths to community members with diverse background and skillsets.
This commitment and philanthropy strategy is designed to increase the quality of life in communities around the world, and in turn, build a strong foundation for Hyatt's future associates. First year investments will include support for global literacy initiatives, as well as training programs in Brazil, a strategic location for Hyatt with the anticipated opening of Grand Hyatt Rio de Janeiro in 2015.