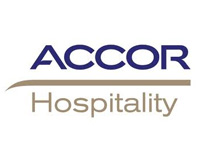 News In Brief
Accor breaks the traditional codes of midscale hotels
Accor unveils its ambitions for the Mercure brand. Mercure is the midscale hotel leader with more than 700 hotels worldwide, and its new positioning focuses on four lines of action.
• An entirely modernised offer that meets new guest expectations
• Accelerated expansion, mostly through franchises, with a target of 1000 hotels within five years
• A global quality guarantee
• A brand new visual identity
Today, the brand unveils its vision of midscale hotels and its answers to new guest expectations in this segment. It introduces its new approach to guest welcome, revisited cuisine concepts, dedicated offer for business customers on the move, robust commitment to quality and more refurbishments.
Yann Caillère, CEO of Accor, declares, "Mercure is essential for the group's expansion particularly driven through franchises and managed hotels. The brand is now opening a new page in its history. Thanks to the work carried out in partnership with our franchisees and to its powerful distribution, Mercure is increasing its attraction for hoteliers and guests alike and injecting new impetus, modernity and innovation into midscale hotels."
Mercure is the world's second largest hotel chain in its segment with 732 hotels in 50 countries. The brand is enjoying sustained expansion with an average of one opening per week and over 15,000 new rooms between 2011 and 2012. Mercure alone accounted for 21% of rooms opened by Accor in 2012.
Network growth (over 75% through franchises and management contracts) is mostly achieved by converting existing hotels and focuses on reinforcing Mercure's leadership position in its key markets France (232 hotels), Germany (112 hotels) and the United Kingdom (73 hotels), expanding in Brazil (64 hotels) and Australia (63 hotels) and setting up in two new countries every year. In 2012, Mercure established footholds in Russia and South Korea. In 2013, it will launch its first establishments in Turkey and Sweden. Mercure plans to open a total of 53 new hotels in 2013.
"To meet our objective of 1000 hotels within five years, we will expand mostly through franchises. Independent hoteliers make up 70% of the midscale hotel segment. They are looking for sector expertise, particularly to handle the hotel digital revolution. Mercure places relations with franchisees at the heart of its brand governance and that makes it a benchmark franchisor," explains Christophe Alaux, chief operating officer Mercure & MGallery Europe.
Mercure's strength also lies in the power of its loyalty and distribution system and in the development of multi-channel digital devices (mobile application, Facebook page and websites in nine languages and 26 local versions). Online booking represents 30% of the brand's turnover.
The Dedicaces renovation concept launched in 2011 in France, continues to be rolled out at a sustained pace. Thanks to this concept, the brand stepped up refurbishment in France, where 70% of the network has now been renovated. In the second half of 2013, the concept will be extended in Germany and the United Kingdom. Dédicaces is unique in the hotel industry and enables bespoke room refurbishment that is 30% cheaper and completed in record time. Mercure Dedicaces room renovation program provides customised, high quality, modern rooms at a considerably reduced cost thanks to a large-scale renovation process carried out twice as fast. "This is further proof of Mercure's progress in combining continuous product improvement, lean management processes, and plug-and-play best practices from certain industries." specifies Mr Alaux.