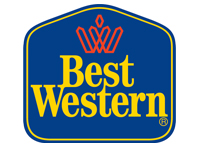 Best Western International has announced the addition of five properties, continuing a period of unprecedented expansion for the brand.
Year to date, Best Western Australasian has opened seven new hotels across Australia, New Zealand and Fiji, with another seven expected to open by the end of the year.
The new additions will push Best Western's Australasian portfolio to 184 hotels, with the strongest growth within the Best Western Plus hotel type. Since August 1 the brand has opened three new Plus properties in Australia and now operates 17 Plus hotels in the region, with more in the development pipeline.
The latest additions are the Apollo International Hotel and the Plus HW Boutique, both located north of Sydney in New South Wales. Additionally, the three new hotels in Hobart, Launceston and the Best Western Foreshore Motel take the total to eight hotels in Tasmania.