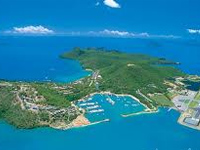 Hamilton Island has achieved its highest occupancy levels on record in October and November 2013, fuelled by a huge increase in domestic demand, stronger repeat business and the additional direct Virgin Australia flight from Melbourne that launched in August this year.
The island has enjoyed buoyant bookings across its properties in the past 15 months, which has delivered a 4 per cent year-on-year increase, and just five months on, following the launch of Virgin Australia's direct services from Melbourne, the island has seen a positive impact with visitor numbers increasing 7 per cent in the last quarter compared to the same time last year.
The new route has also seen Victoria become the island's second largest source market for the first time, after New South Wales.
In particular, the Island's luxury award-winning resort qualia, has recorded an extremely busy 12 months as well as strong forward bookings.
In addition, the recently refurbished Premium Palm Bungalows, registered 98 per cent occupancy rates for the month of October and November while the Island's boutique beachfront resort, Beach Club, has continued to achieve consistently high occupancy figures.