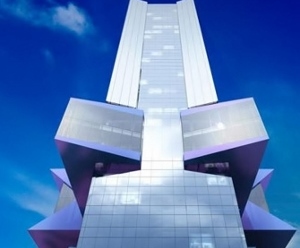 Singapore's World Class Land has paid $42.3 million for Melbourne's Australia 108 hotel and apartment complex.
The purchase came just days after Chinese investor Fu Wah International Group acquired Melbourne's Park Hyatt hotel for around $135 million. The five-star hotel is near Melbourne's Parliament House and was developed in 1999 by Lustig & Moar at a cost of $150 million.
World Class Land has an approval to build up to 312m, after the original project was scaled back from 388m to avoid flight restrictions into Essendon airport.
The chief executive of Aspial Corp Ltd owners of World Class Land, Wee Seng Koh, said his group was reviewing the plans, which orginally included 450 apartments, a hotel and some retail space.
It would be the tallest residential tower in Melbourne.
The Australia 108 consortium includes Nonda Katsalidis, of Fender Katsalidis that designed Australia 108; Adrian Valmorbida of the Lavazza coffee group; Benni Aroni, Gary Caulfield, Rob Elliott; and the Beulah International syndicate representing the Malaysian partners.
The sale was negotiated by Mark Wizel and Josh Rutman of CBRE Melbourne City Sales.