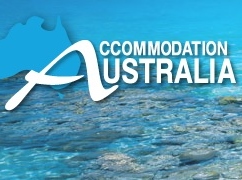 News
Unauthorised website listings worry resorts
A number of accommodation providers have been in contact with Accomnews regarding receiving invoices for unauthorised website listings.
The invoices have been sent for websites under the names of Accommodation Australia, AccommodationQLD and Special Days. The websites are up and running and merely provide an image and brief description and make no attempt to take bookings.
One Sunshine Coast resort has attempted repeatedly to unsubscribe from the site but the listing is still appearing.
Accomnews has copies of invoices, overdue notices and reminders for one accommodation provider dating back to 2009 – the most recent being February 2014. This resort also received a letter of demand that threatened legal action if the amount claimed was not paid. The letter was signed by a Beverly Stevens of Stevens and Stick with a box number in Paramatta. The heading claims Stevens and Stick was 'A division of International Recovery Services'. International Recovery Services is, in fact, a company based in Surry Hills, NSW and deals in disaster recovery not debt collection.
The letter also quotes an ABN number that does not check with the Australian Business Register or ASIC. Moreover, Accomnews can find no trace of Stevens and Stick in Australia.
One resort manager told Accomnews, "I rang the number for Stevens & Stick and requested Beverly Stevens who wrote the letter of demand to me. I asked Beverley what grounds she had for requesting the money from me, she advised me she was instructed to send the letter to me by her client Accommodation Australia. I asked her if she had any documentation to support the claim for $99. She said to me that she would advise her client that I rang and she would advise them to take my property off their website and no further action would follow." The listing is still on the website.
"I asked Beverly if she was a solicitor. She said told me she was 'sort of a solicitor'. I advised her that the Queensland & New South Wales Board of Solicitors has never heard of her. She didn't have a response." All of the invoice copies in Accomnews' possession have ACN or ABN numbers that do not check with the Australian Business Register or ASIC. Some of the invoices do contain the fineprint: "You are not required to pay any money unless you subscribe".
Complaints have been made to the Department of Fair Trading but they claim they simply do not have the budget to investigate small scale matters such as these. Complaints have been made to Accommodation Association of Australia and ACCC without response.
Accomnews asked Special Days about their activities and received the following statement from a director Amanda Stichbury: "All listings are contacted by phone, email and fax and then sent out the paper work, this will show what the listing will look like, all listings are optional, most of the time the phone call will verify to send out or not. If a listing has been sent to a customer, it is sent out twice, if it doesn't pay then we assume the client does not require to be on the web site. There is no follow up after that.
"If a listing has been signed off and is a featured listing, we do try to collect the funds by way of Specialdays Recovery, this only happens to a hand full of clients as most do the right thing and pay for their advertisement. If a client is unhappy with our service we have our contact details and emails to follow through. "We try our hardest to make our sites rank ie: accommodationaustralia.com.au has been number one on google for many years. "To be listed is always optional a yes or a no is all that is required, the cost is just $99 for the entire year. Very good value when you see how many key word search's Accommodation Australia has.
"After all we are here to help the tourism industry. Specialdays has over 2000 web names and has developed over 350 web sites all of which are linked. I can assure you it has become hard to sell advertising on the internet as the industry is saturated. We pride ourselves to make our sites look attractive and rank well. This is what is required to get clients to come on board."