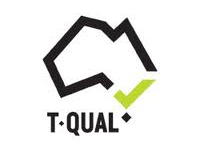 Back in the days when Australia had a dedicated federal tourism minister, Martin Ferguson launched his saviour project for the tourism industry in December 2011 – the T-Qual accreditation project. Now it is extinct.
The National Tourism Accreditation Framework ceased to operate from 30 June. The coalition government indicated in its pre-election tourism policy that it would transfer responsibility for T-Qual accreditation to industry through a tender process. No suitable tender was forthcoming (only one response was received).
With the expiration of government funding for the program on 30 June, Austrade is to work with T-Qual stakeholders, including current T-Qual accredited quality assurance schemes, to wind up the T-Qual umbrella framework.