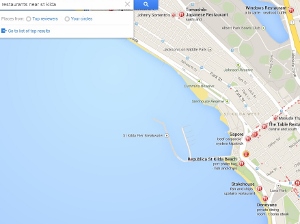 In a new move announced by Google, anybody can now add tourism businesses and places of interest as pins and markers on Google Maps.
Previously, you needed to be a business claiming a Google My Business page to tell Google to put you on the map. Or you had to rely on Google picking up your business from other listings. Now anyone can place a pin on the map and make a range of tourism businesses and places of interest visible to tourists
MyTravelResearch.com, an independent tourism research company, says that if you are a destination, a regional tourism entity or a local government, you now have the power to ensure that there is a large amount of geo-specific information available online for travellers passing through your region.
"In one stroke, Google has liberated Google Maps," says Bronwyn White, co-founder of MyTravelResearch.com. "It is now a highly effective way for businesses to attract customers – and for local governments, visitor bureaus and regional tourism offices to stimulate their local visitor economies."
Google still runs an internal verification process that ensures markers and pins are legitimate. Currently that process takes about a week before the pin or marker with the accompanying information and links to Google+ reviews goes live.
White says the move is significant because Google predicts that by the end of 2014 more searches will be done on mobile devices than on desktops. If your town has a large number of red pins and markers showing hotels, restaurants, museums, attractions and activity centres, it means people will be more likely to stay and spend if they're passing through.
"Businesses need to realise that Google Maps are an increasingly useful sign post on the path to purchase," says Ms White