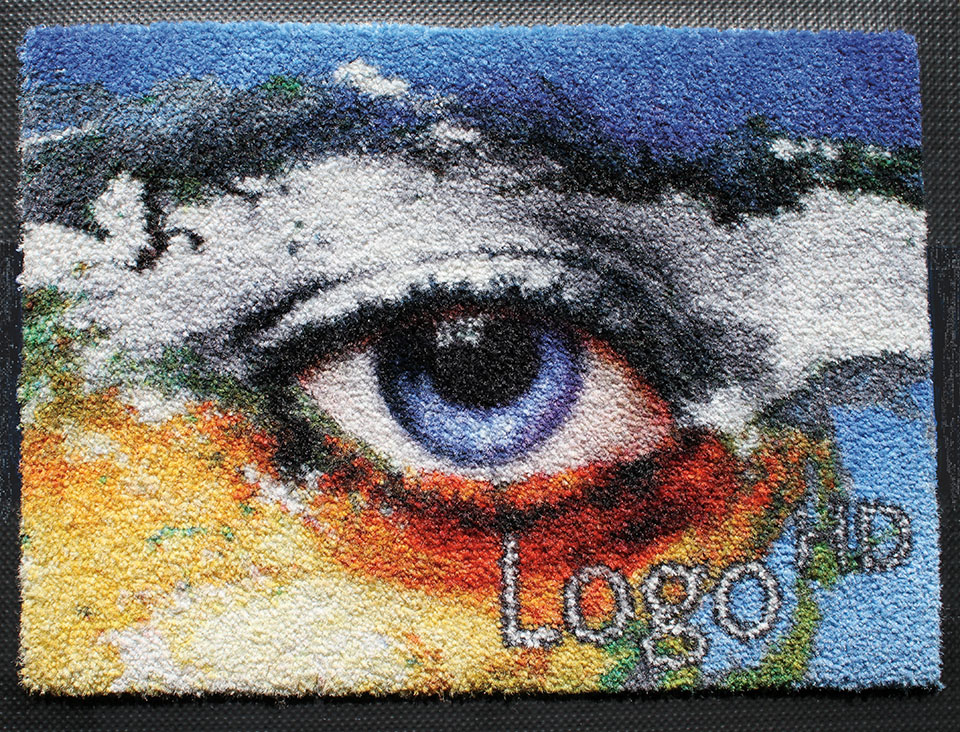 Housekeeping
Floor mats that make life easier and look great
Mats! So important but often overlooked.
A simple enough product they might appear to be but they can make a significant difference to a business's bottom line in a number of ways.
The most obvious one is helping prevent dust and dirt being brought inside, meaning less time cleaning up, assisting presentation and reducing the risks of slips and falls.
Another one is connecting with clients. A welcome or other message mat can start creating an impression and communicating as soon as a visitor can see them. For instance, a cleverly designed logo can make a big impression. Doormat humour can be a very useful sales tool.
Indoors, non-slip mats can play a big part in preventing injuries to both staff and visitors. Injuries can take a terrible toll time-recovery and medical costs, or even incur legal penalties.
Another often-overlooked use is in preventing fatigue. For staff members who spend a long time on their feet, especially designed mats can considerably reduce weariness that can adversely affect production and may be a factor in unnecessary absenteeism.
Good quality mats will stay looking good for longer, be more effective in reducing the risk of slips and falls, and undoubtedly save you time and money. By reducing dust, dirt and moisture entering the building they will increase the life of your flooring. Your cleaning and maintenance time and costs will also reduce.
Experts say a 85x150cm mat can stop 80 per cent of dirt entering a building and can hold 6kg of dirt and 3 litres of moisture. It is certainly a lot better to capture all this before it makes its way throughout your premises. Apart from the practical aspects of having well placed mats, those who buy them will want them to look good as well. First impressions definitely count.
The world's major mat supplier is the US company, Milliken. One of their distributors in Australiasia is Britannia Textiles. The company's sales and customer service representative Lorri Gibbins says Britannia's Milliken range consists of "hard working scrapers, dust stops, anti-fatigue, welcomes and logo mats.
"Scraper mats are the heavy duty answer to remove excessive dirt and moisture. They have a nitrile rubber backing and solution dyed nylon top. They are UV resistant and extremely durable.
"Cero is a combination of the heavy duty scraper and the Forever dust stops. The successive rows of polyamide fibres act as tough scrapers to knock off the dirt and the alternating rows of yarn absorb the dirt and moisture," she said.
"If you have staff who are on their feet for most of their day, you should consider an anti-fatigue mat. These are specially designed for safety, comfort and protection in areas where people stand for long periods and can ultimately increase productivity.
We also have a range with drainage holes and anti-microbial properties – ideal for kitchens, behind the bar, swimming pool and spa areas. They have unique suction discs which greatly increases stability on smooth hard surfaces.
Forever dust stops are available in colours that stay vibrant and come with a flexible rubber backing. They're made to stand the test of time and can be subjected to all sorts of abuse. It's little wonder that these mats have been a best seller for many years. Britannia Textiles have these in red, grey, black and blue," Ms Gibbins said.
"We also have a range of welcome mats. Colour combinations include black on a red background, red on black, red on navy, cream on green, yellow on green and even black mats with either Kia Ora or a silver fern. Use inside your front door, at reception or anywhere where you want to say 'Hello.'
"If you really want to stand out from the crowd, your logo and/or a personal message is a real attention grabber and a great way to increase your profile. Milliken's technology allows for high definition images – including photos to create an impact never before seen on a mat.
"These mats have the dye injected deep into the pile of the mat – unlike some which are screen or transfer printed which only dye the tips of the carpet. But as you'd expect from Milliken, these mats aren't just about the look – they're hard working and absorb dust and moisture too," she said.
"Of course, mats have to be kept clean and all of ours are fully launderable. There's nothing to stop you from cleaning them yourself but you might like to consider taking advantage a commercial laundry's expertise. A hassle free way to do this would be to hire. They'll come and collect your dirty mats and swap them for a nice clean ones."