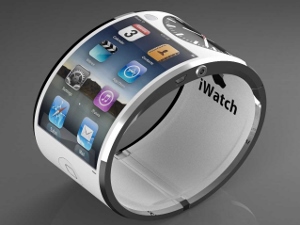 News
Apple Watch frenzy by hotel chains
Apple's first wearable, the Apple Watch, is set to launch on April 24, and already has a number of interesting features for travellers.
Already Accor, Marriott, Hilton and Starwood are ready to go with the iWatch.
Now with new technology and a new platform, accommodation providers are providing new apps that work with Apple's new technology, aiming to appeal to a tech-savvier travel crowd.
A prime feature is it will "open doors" for guests.
As promised when the Apple Watch was first announced last September, Starwood Preferred Guest has announced their app will allow guests to check-in and open their room door using the watch. No paper, no phone, no kiosks needed. The app will be rolled out at W Hotels-branded properties around the world at the same time the iWatch is scheduled to go on sale.
Starwood guests will be able to open their guest room doors by holding the Apple iWatch in front of the lock and tapping the watch screen.
From the end of April, Accor will offer guests an Accorhotels iOS app for Apple Watch.
The Accorhotels app for Apple Watch is available in 10 languages and works in connection with the smartphone app. It notably promotes top hotels and destinations and allows users to manage current bookings on Accorhotels. Accorhotels customers will:
• Receive alerts telling them the online check-in service is open;
• Access information about their bookings: arrival date, number of nights, number of guests;
• Receive information about the hotel's services (free wifi, car park, spa, swimming pool, etc);
• Access the interactive map, the itinerary to find the hotel and the local weather forecast
• Access their Le Club Accorhotels loyalty card details, with their status and loyalty points.
Expedia's app for the watch can give travellers flights status, advise of gate changes, and help them check in and out of a hotel. If a flight's running late, the app will send a notification to their watch. When passengers are ready to head to the hotel, the app can provide directions and let them know when they're free to check in.
A Starbucks app is already available for buying that much-needed latte while they're waiting to board.
Air New Zealand will soon become one of the first New Zealand companies to launch an app for the Apple Watch. Air New Zealand customers with the Apple Watch will soon be able to receive flight information and notifications on their device including boarding calls, a departure countdown feature and their electronic boarding pass. Those eligible for lounge access will even be able to order barista made coffee at some of the airline's lounges straight from their wrist.
Meanwhile Marriott International will become the first global hospitality company to offer Apple Pay. The phased introduction will include brands in popular locations, such as The Ritz-Carlton, Edition, Renaissance Hotels, and Marriott Hotels.
Guests using Apple Pay at check-in will simply bring their iPhone 6, iPhone 6 Plus or Apple Watch, near the contactless reader at the front desk. When their device responds with a subtle vibration and beep, the payment information has been securely captured. There will be no need to provide a credit card upon check-in.
Romain Roulleau, Accor's SVP e-commerce and director of the "mobile first" program explains, "By launching this Accorhotels application for Apple Watch, Accor is establishing itself as an audacious digital hospitality player. This policy is part of the group's digital plan, which aims to accompany the changeover to new mobile practices. Accor is thus fully embracing the era of connected wearables and adopting an ongoing improvement approach to this robust market trend so it can provide guests with a value-added service before, during and after their stay."