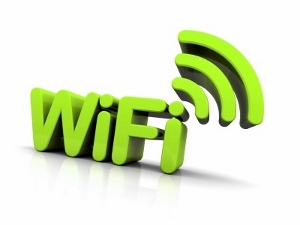 Whether an accommodation provider should offer free wifi to guests is a debate that has gone on for years. While guests obviously appreciate and in most cases demand the service, critics view it as a revenue loss and pose the idea a security risk.
While plenty of cyber-experts confirm the need to take network security seriously, they add that hotels should not be put-off as the benefits are worthwhile. When executed properly and securely, free wifi not only boosts guest satisfaction but it also enables accommodation providers to harness the revenue-generating potential of big data.
Director of the ECU Security Research Institute Craig Valli told AMG that there are four key things accommodation providers need to do to maintain secure free wifi access for their guests. Careful measures must be put in place to ensure guests are protected from attackers and the building's network is protected from mis-use.
1. Know who is logging on.
According to Professor Valli it is crucial that accommodation providers know who is logging on "just in case the person does something malicious on your network". Make sure you have a sign-in page that requires a room number and name or a unique password.
2. Change the password every week.
At least. Ideally you want a system where every unique user is given a randomly generated password but if you have a global one it should be changed once-a-week. Professor Valli adds that "anything in the eight-character range is easily breakable so they should be about 12 characters and a combination of letters and numbers".
3. Redo your 'conditions of use' page.
It has become a trend for networks to require that users agree to an unreasonably long 'conditions of use' page before accessing the Internet. These pages are rarely read by consumers and if your guests don't read the rules how can they abide by them?
"Even if guests are getting free access, getting them to sign off on the conditions wouldn't be a bad idea to protect the organisation," professor Valli said. But he recommends that these agreements be limited to a single page of six to eight statements that cover reasonable use and any restrictions.
The idea is to limit the amount of bandwidth per user and prevent the network from crashing. An agreement is a sensible move because if your network does crash "then at least the hotel has taken reasonable steps to outline the usage and identify the person". But making your 'conditions of use' agreement confusing renders it useless.
4. Separate your wifi from your internal operations.
"The worst-case scenario would be free wireless access that also runs the rest of the building and has access to back-end systems," professor Valli revealed. Accommodation providers must ensure that the wifi network it offers to the public has no connection to its internal accounting network or building management system.
If they are linked then attackers could cause serious damage by accessing those elements of the business via non-secure wifi. For instance, someone could break into the reservation system and extract guests' credit card details. "If it's not connected, it can't be accessed."
Some tills, professor Valli warned, use wireless technology to transmit transaction details to the back end system. This type of technology is dangerous when you have free or public wifi because it is possible for cyber-criminals to locate themselves 200-300 metres away and illegally record credit card information.
Building management systems should not be allowed to interact with wifi because otherwise attackers are connected to operational aspects of the property such as lifts, ventilation, and CCTV. As professor Valli noted, "Part of the problem with wireless is that anyone within range of an access point can sniff the connections of all the people that are on that access point."
However, these simple measures work to prevent the dangers most managers worry about when they consider the service. "Absolutely offer the free wifi, it's not a bad thing to do, just be a little more careful about how you install it," professor Valli advises.
Security concerns aside, there are a number of benefits to offering free wifi. The more obvious one is guest satisfaction. Any online review will read sweeter if a guest is gushing about how they were able to send important emails from their laptop rather than struggle with 3G, video call a family member or post photos on social media because their accommodation provider offered free wifi.
The other huge benefit to offering free wifi is big data. This is a fairly new concept in the tourism sector but it is something that has an incredible potential for the accommodation industry. Big data incorporates any and all data amassed by users on the Internet. The more tech-savvy and device-laden the guest, the more data is produced and eventually this exponential sum is so 'big' the world has only just begun to think of ways it can be used.
Big data strategist Mark van Rijmenam argued free wifi "would definitely help hotels to better understand how guests move and behave". He noted, "Of course the guests should be informed about this. It can also be used to gather social media information if guests are required to register via a social media account, although I am personally not a big fan of that."
One way to personalise service using big data is to find out what your guests using the wifi for. If lots of people are logging on to search for restaurants you could boost service by offering recommendations upon arrival. If they are searching for ways to operate the in-room television, you might consider an upgrade. If most of your guests are logging on before 7am you might want to start breakfast earlier.
Offering free wifi to guests generates a whole host of data that can be used in an infinite number of ways to improve guest experience, potentially bringing in more revenue for your establishment.
Written by Rosie Clarke