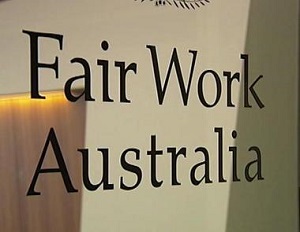 News
Unions seek 4% increase to minimum wage
Each year the Fair Work Commission is required to conduct and complete a review of minimum wages in modern awards and the national minimum wage.
Written submissions for the 2014/2015 review closed on 27 March with several submissions being lodged, including those from the ACTU, ACCI and a joint submission from AAA, AHA and TAA.
The ACTU has asked the FWC annual wage review for a $27 per week increase. This represents an increase for most employees under the Hospitality Industry General Award of about 4 per cent.
Australian unions have also hit back against a campaign by the accommodation industry for reform of of penalty rates.
Unions insist that paying Easter penalty rates doesn't hurt business. They accuse employer groups of subjecting Australians to a false and misleading campaign about penalty rates in the lead up to Easter.
ACTU president Ged Kearney said Australian workers who gave up their family time to work over Easter should be compensated for that.
"The truth is the share of business income going to wages in retail and hospitality has fallen in recent years. There is no evidence this will create new jobs, but plenty of evidence it will hurt low-paid workers."