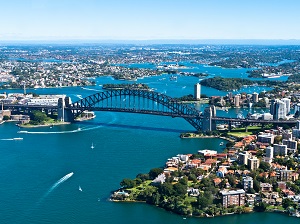 Sydney-based Australian developer Crown Group has revised its 2015 growth forecasts for property values in the city.
According to CEO Iwan Sunito, the rise in property prices in the first quarter of 2015 has prompted property market analysts to recalculate their yearly forecast.
Managing director Louis Christopher from SQM Research added that locations like Sydney with a shortage of supply will continue to have strong property price growth despite low interest rates.
He said: "These localities are influenced by local factors. No matter how cheap mortgages are, prices in these localities will still rise and fall, largely as a result of the fortunes of each city's local economies.
"Sydney has, for example, strong population growth. The city expanded by an estimated 90,000 people last year. With this population increase the city has still been underbuilding even while building approvals have picked up."
Mr Sunito also noted the investor opportunity apparent in China.
"This strong growth forecast offers further opportunity for Crown Group to offer our luxury apartments to investors in Asia, particularly in China.
"Of course, in addition to the world-class apartments we offer in our iconic buildings, the increase in property values in Sydney, Australia, has attracted more buyers from China to invest in the Sydney property market," he said.