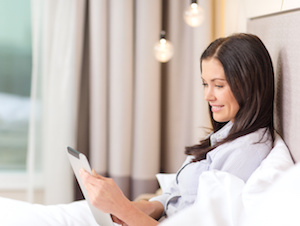 News In Brief
HotelTonight announces free in-app chat to connect guests with staff
HotelTonight has unveiled free in-app chat feature Aces that connects bookers with their team of insiders for access to authentic local tips and recommendations, plus time-saving help with room and hotel requests.
"Available from the morning of your check-in and throughout your entire hotel stay, Aces pairs you with a real-live human whose goal is to make your hotel stay just as seamless and amazing as your booking experience, whatever it takes (within reason and local law!)."
The firm claimed that the app feature will particularly appeal to business travellers who may not have time to explore the local area.
"Our Special Projects team behind Aces – Dan and Inderpal – have been hard at work researching, testing and building the feature to make it an amazing experience for HT bookers. As Dan puts it: 'Aces is like access to a cool friend in town who gives awesome in-the-know tips, combined with a personal travel assistant to help arrange special requests at the hotel (think bed type requests, extra towels, etc.).'"
Inderpal added: "Unlike other online travel companies, HotelTonight has your back during your entire hotel stay. Aces is one of the many things that uniquely positions HotelTonight to not only be the best place to book a last-minute hotel, but the best way to book and experience travel, period."