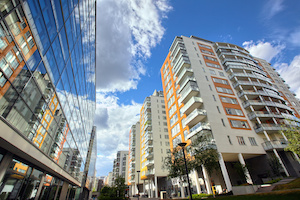 News In Brief
Unit owners urged to protect properties through Queensland strata boom
Strata developments are surging in Queensland with units making up more than 47 per cent of property approvals state-wide.
Archers Body Corporate is encouraging unit owners to take action now to protect their property's value and take full advantage of increased investment activity.
The company is holding a series of education seminars for residents next week where industry experts will share their top tips on how to capitalise on the boom.
Archers Director Andrew Staehr said even if owners weren't looking to sell, strata developments needed cooperation from all owners to retain value for the long term.
"Research indicates that low interest rates are continuing to drive investors into the apartment market and it's clear the trend towards community living is here to stay," Mr Staehr said.
"As community living becomes more appealing, buyers are seeking properties that will give them maximum value and return with an eye to the long term. In new buildings this means location and facilities, but in existing buildings it means an efficient body corporate and cooperation from all unit owners."
Mr Staehr said the two most common factors currently affecting strata property values in Queensland were insurance and disputes.
"Insurance is a huge expense for bodies corporate so it's important to ensure your building has the most effective policy and is not over- or under-insured – this is more common than many people think but it's quite simple to fix," he said.
"Disputes are often an unavoidable part of community living but how they are handled makes all the difference.
"Investors don't want to buy into conflict so it's important to get good advice from a body corporate manager and get in early to avoid any disputes."
Residents seeking further information are encouraged to attend Archers' education seminars.
Seminar details as follows:
Gold Coast
Date: Tuesday 14 July, 2015
Location: Southport Sharks Football Club, Corner Musgrave & Olsen Avenues, Southport
Time: 6.00pm – 7:30pm
Speakers: Joe Welch, Hickeys Lawyers and Stuart Munro, Marsh Advantage Insurance
RSVP: (07) 5552 0700 or [email protected]
Cost: Free
Brisbane
Date: Wednesday 15 July, 2015
Location: Rydges South Bank, 9 Glenelg Street, Brisbane
Time: 6.00pm – 7:30pm
Speakers: Jason Carlson and Sue Maxwell, Thyne McCartney and Stuart Munro, Marsh Advantage Insurance
RSVP: (07) 3220 9400 or [email protected]
Cost: Free
Sunshine Coast
Date: Thursday 16 July, 2015
Location: Rumba Room, 10 Leeding Terrace, Caloundra
Time: 5:30pm – 7:30pm
Speakers: Michael Kleinschmidt, Stratum Legal and Stuart Munro, Marsh Advantage Insurance
RSVP: (07) 5458 4500 or [email protected]
Cost: Free