News In Brief
Recent earthquakes prompt strata property warning in New South Wales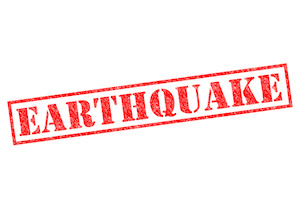 The head of Australia's $1.2 trillion strata sector has said owners corporations and their committees in New South Wales must get proactive on earthquake insurance coverage, amid the recent number of significant seismic events occurring around the country.
"The aim of the game for these groups should be to ensure that strata properties are adequately insured to deal with the possibility of earthquakes in New South Wales," Strata Community Australia CEO Kim Henshaw said today.
There's concern that despite the vast options for earthquake coverage nationwide, thousands of buildings in New South Wales may not have adequate insurance cover to deal with earthquake damage because Australians don't recognise earthquakes as a serious and viable threat.
According to Geoscience Australia, there have been 661 recorded earthquakes and tremors around the country since this time last year, including 78 in NSW, with the three biggest occurring as recently as a fortnight ago off the east coast.
Queensland recorded a 5.7 magnitude quake this month and there have been eight recorded earthquakes flagged as significant by Geosciences Australia around the country in the past 30 days.
Mr Henshaw said the sector is wary of inaction when it comes to this issue, and it wants owners corporations and their committees to lead from the front and safeguard strata communities against this highly plausible "what if."
"We want people to abandon the complacent "this won't happen to me" psyche, because contrary to assumptions, Australia is a very active location for seismic events."
"This isn't the dramatic sounding of an alarm for strata property stakeholders in New South Wales, but if we are to keep strata communities safe moving forward, there needs to be a mindset shift and the emergence of some proactive behaviours."
Mr Henshaw says that any seismic event declared an earthquake by the Insurance Council of Australia (ICA) will see strata buildings with earthquake policies, automatically covered for damage.
"A range of providers offer really good protection for strata property stakeholders with the right cover in place, but we're wary that there are not enough people out there who have ticked this first box," Mr Henshaw said.
Some geological experts have pointed out that the 5.7 magnitude earthquake recorded in Queensland this month was slightly bigger than the one that levelled Newcastle almost three decades ago, which Mr Henshaw says should offer a true wake up call to anyone dismissing the significance of these events.
"A lot has changed since the Newcastle earthquake, including the evolution of engineering and construction practices; but our cities are also more populated, and strata title properties like apartment blocks and highrises are attracting a growing number of owner/residents and investors, so we urge owners corporations and their committees to get proactive and review earthquake insurance as soon as possible."