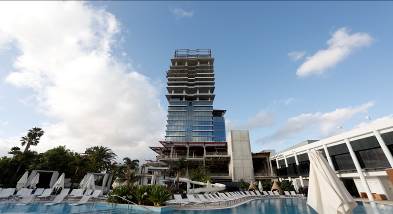 News In Brief
Crown Resorts creates 3,000 new local jobs with the development of Crown Towers Perth
Last week marked a milestone in the development of Crown Towers Perth, as the final beam was placed on the hotel's structure. Crown Towers Perth has been in construction since 2014, and is set to open its luxury, six-star doors in December 2016. The project has seen Crown employ more than 2,500 additional personnel for the construction, largely local, Western Australian labourors.
The new hotel will be comprised of 500 new luxury rooms, suites and villas, complete with a 9,800m2 resort pool, cabanas, gardens and an expansive event lawn. With this addition, Crown Perth will become the largest hotel complex in Western Australia, with a total capacity of 1,200 rooms.
It is predicted that once open, Crown will employ more than 500 new employees to staff the luxurious accommodation offerings, spa facilities, fine dining and casual restaurants, bars, retail outlets and event space. Recruitment for the renowned six star property will commence shortly as a comprehensive range of highly rewarding career options become available.
Chief Executive Officer Crown Australian Resorts Barry Felstead said the Crown Towers, Perth development "will help to keep the West Australian economy growing and stimulate more international and interstate events, conferences and conventions to be held locally."